Courageous
Designed for January 2021. Our world often tells us that being courageous is about strength, bravery and heroic acts. This series explores what courage looks like in the New Testament and expands our understanding of courage. Together, we will learn how courage can help us raise up other people, transform our communities and face new and challenging situations. Click here for sermon series.
PurpleTheory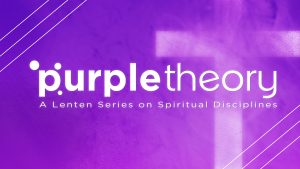 Designed for Lent 2021. This Lenten series explores a different spiritual discipline each week, starting with self-examination on Ash Wednesday, then prayer, meditating on scriptures, fasting, confession, worship, silence and gratitude. Analagous to the popular OrangeTheory fitness program that focuses on a healthy balance of intense workout and restorative recovery, PurpleTheory will help you get spiritually fit with a good blend of challenge by stepping outside your comfort zone and recovery practices that allow you to heal. Click here for sermon series.
I See You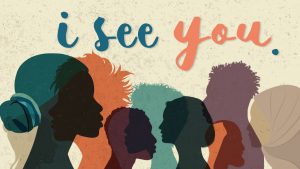 God creates, knows, loves and sees all of us in our full humanity. But as people, we can fall into the habit of assuming everyone is the same or everyone is like us. While we share a common humanity, these assumptions can be harmful and prevent us from truly seeing other people and listening to their perspectives. By looking at Biblical stories, this series will help us learn how to listen to, respect, affirm and act for and with others. In doing so, we can also come to know God even more fully. Click here for sermon series.

Summer of Love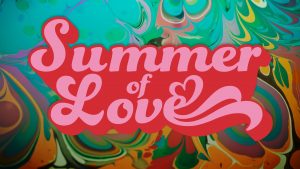 Designed for Summer 2021. We invite you to be part of a summer of love – no, not the 1960s version! 1 John 4:8 says, "Whoever does not love does not know God, for God is love." But what does that mean? Through this series, we will look at four different ways we can love God and the people around us by following the example and teaching of Jesus. Embrace your inner Hippie! Click here for sermon series.
Living Faith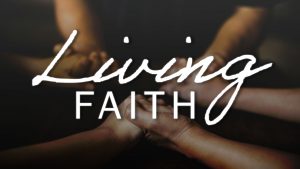 Designed for September 2021. John Wesley, the founder of the Methodist movement, insisted that Christian faith was more than just a set of beliefs or a feeling. Faith changes our lives and results in faithful action in the world. The New Testament letter of James gives the same message. This series will look at Wesley's General Rules in connection with readings from James to show how our faith can come to life in all that we say and do. (Note: This series follows the epistolary readings from the Revised Common Lectionary for Sept. 5- Sept. 26, 2021 [Year B]). Click here for sermon series.
All In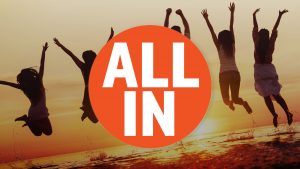 Designed for October/ November 2021. When we face important decisions and opportunities in our lives, we often weigh the pros and cons. We often find reasons to avoid making changes and to keep doing things the same old way. But there comes a time when we must decide… are we going to play it safe or go all in? John 3:16 tells us that God loved us so much that he gave his only Son for us, "so that everyone who believes in him may not perish but may have eternal life." God's love for us is "all in!" In turn, when we put all our trust in God, our lives can be freed for unimaginable wonder. This series will explore what it means to be "all in" for God with  all of our being and all that we have. Click here for sermon series.
God With Us
Designed for Advent 2021. In the season of Advent, we prepare to welcome Jesus, the Messiah in God Is With Us. This year, as we await our Lord, we will put ourselves in the place of the first people who awaited and celebrated Jesus' birth. Through their stories, we will learn what it meant for God to be with them, and we will open our eyes to experience God with us, too.