The United Methodist Church of Greater New Jersey is committed to resource and support the development of congregations and lay and clergy leadership.
GNJ provides development grants to leaders and congregations that:
Encourage innovative ministry that connects with people in the community.
Develop lay and clergy leadership for making disciples and transforming the world.
Maximize vital congregations.
Applications can be submitted for new worship services, new small groups and mission ministries, congregational development, cooperative parishes, supplemental our equitable clergy salary and planning. Grants will be allocated based on demonstrated willingness and readiness to grow vital congregations.
This is a one-year grant program. Consideration for funding in subsequent years will be dependent on implementation of programs, achieving goals for the grant year, timely reporting, active participation in Vital Signs Dashboard and availability of funds. This grant process does not cover requests for capital.
A church or group of churches should only submit one grant application to cover all their grant requests. The application is designed to be completed electronically. The application and supporting documents must be submitted in PDF format. Only applications submitted in this format will be considered.
Applications for 2018 must be received by October 6, 2017. Incomplete or late applications will not be considered.
Submit application and address all questions to: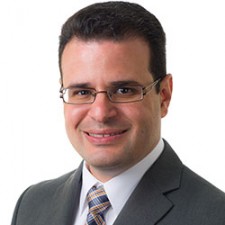 Hector works with the bishop, cabinet and elected leaders of the United Methodist Church of Greater New Jersey to: serve as the steward of the conference's vision and mission; lead a continuous process of transformation and renewal; ensure alignment of conference resources with the vision; and ensure connections among local churches, regions, the conference and the general church. He also provides oversight to the leadership and congregational development ministries GNJ and supervises the Connectional Ministries staff team. Hector enjoys playing the keyboard, cooking, swimming, and cheering for his children in sports and life.