18th Annual Conference Session
May 21 – May 23, 2017
Annual Conference is a yearly session for clergy and lay members to worship, learn about programs and conduct the business of the United Methodist Church of Greater New Jersey. During the Annual Conference session, members of the conference will hear reports of past and ongoing work; adopt future goals, programs and budgets; ordain clergy members as deacons and elders and vote on Constitutional amendments. All are welcome to the May 21-23 event at the convention center in Wildwood.
Teaching Moment: Cultural Competence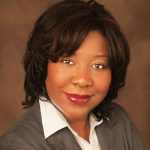 Presenter: Erin M. Hawkins
Ms. Hawkins is the General Secretary of the General Commission on Religion and Race. She is lead official of the denominational agency that cultivates racial inclusion and the full participation of all people into the work, witness and life the United Methodist Church.
Save
Save
Save
Save
Save
Save
Save
Save
Sunday, May 21
1:00 p.m. | Registration Opens

Exhibits and Cokesbury Bookstore
4:00 p.m. | Clergy Executive Session and Laity Session
5:00 p.m. | Clergy Dinner and Laity Dinner
7:00 p.m. Commissioning and Ordination Worship
Monday, May 22
7:00 a.m. | Breakfast
Breakfast is on your own.
Group prearranged breakfasts (groups are to sign up by April 28)
7:45 a.m. | Communion on the Beach
8:30 a.m. | Praise and Worship
8:45 a.m. | Organizing the Conference
9:00 a.m. | Episcopal Address
9:40 a.m. | Legislation

Nominations, Trustees Enabling Legislation, Advance Specials, Relationship Statements (Introduction of Vital Mission Partners), Constitutional Amendments
11:00 a.m. | Service of Remembrance and Communion
12:00 p.m. | Lunch
Bishop's Luncheon with memorial service families
Exhibits and Cokesbury Bookstore
1:30 p.m. | Praise and Worship
1:45 p.m. | Leadership Address
2:15 p.m. | Legislation
2019 Strategic Plan Process, Budget, Shared Ministries Formula, Pension, Equitable Compensation, Discontinuance of Churches, Cemetery Report
3:15 p.m. | Stewardship Foundation and Advancement Report
3:45 p.m. | Workshops
Mission Project: Stop Hunger Now
5:45 p.m. | Adjourn for the Day
5:45 p.m. | Extension Ministry Dinner
5:45 p.m. | Dinner
For groups and individuals at the convention center
Tuesday, May 23
7:00 a.m. | Breakfast

Breakfast is on your own.
Group prearranged breakfasts (groups are to sign up by April 28)
7:45 a.m. | Communion on the Beach
8:40 a.m. | Praise and Worship

8:40 a.m. | Teaching Moment: Cultural Competence: Erin Hawkins
9:30 a.m. | Service of Passage and Reading of the Appointments
10:15 a.m. | Thank you announcements
10:30 a.m. | Legislation
1:00 p.m. | Adjournment