UMW's Voices from the Field presents "Back to School at Three National Mission Institutions" on Aug. 16. For more details, visit here.
UMW's Assembly 2022 is only one year away!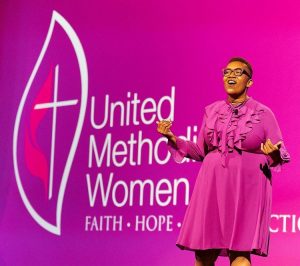 Start planning now to attend this inspirational event that happens only once every four years. Join us in Orlando May 20-22, 2022, to care for your spirit through deep worship experiences, be inspired by dynamic speakers, connect with women leaders in workshops and town halls, organize for justice by action and service, and bond with our sisterhood while dancing for joy. There is nothing like Assembly! Early bird registration begins Sept. 1. Visit Assembly2022.org to learn more, sign up for updates and help spread the word!
(Photo by Paul Jeffrey).