Last year, the Journey of Hope team, integral in crafting the Journey of Hope legislation, came together to engage the work of locating a consultant to guide and assist GNJ in living into our commitment to anti-racism work. GNJ underwent a nationwide search with the Journey of Hope team discerning which organizations were best equipped to help us do our work. 15 organizations were selected and, from this gifted and skilled group, Fearless Dialogues rose to the top.
One amendment to the Journey of Hope legislation named the fact that this work is inter-sectional in nature. Fearless Dialogues was found to be the organization to help us do the work of Journey of Hope engaging its inter-sectionality – a term coined by Dr. Kimberle Crenshaw in 1989 to address how identities of race, class, and gender intersect with one another. Fearless Dialogues is an organization comprised of faith-filled, gifted, brilliant leaders whom have committed to helping many groups and denominations undo racism through seeing the 'other,' hearing the 'other,' and changing how we approach and engage the 'other.'
The organization was founded by Rev. Dr. Greg Ellison II who, along with his team, is passionate about seeing the image of God redeemed in the self, the other, and whole communities to the glory of God.  Rev. Dr. Ellison, in his book Fearless Dialogues: A New Movement for Justice, talks about how the vision and mission of the organization and its praxis originated from Ellison's own upbringing, lessons learned, and the wisdom of elders.  Embodying and desire and call to live into Great Commandment ("Love the Lord your God with all your heart, soul, mind, and strength and your neighbor as yourself."), Fearless Dialogues' mission is to "create unique spaces for hard, heartfelt conversations" (www.fearlessdialogues.com) with participants – who may begin as "unlikely partners" – leave trainings and dialogue spaces having seen one another fully and heard one another fully committed to changing ways of thinking, being, and doing in themselves to fully see and hear God in another.
For more information, contact: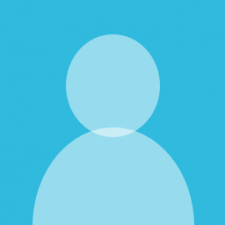 Fearless Dialogues: A Training Resource