About Church Conferences
Inspire, energize and motivate local congregations through high quality resourcing
As this next season of church conferences begins, we thank you for the continued work that you do on behalf of your church. On this webpage, you will find instructions and resources available to assist you in completing the church conference reports for your church. All reports are due by September 19, 2022.
Many of these reports are completed online in the Arena database for which a login is needed. This information was sent to pastors, churches, SPRC chairs, and lay servants during the week of August 1. The remaining reports are submitted by email to your Regional Administrator.
As this next season of church conferences begins, it may be helpful to identify someone in your church that can help translate these reports and assist with completing them as they must be submitted in English. If you have any questions or need assistance, we are here to help. Please contact your Regional Administrator with any questions.
---
2022년도 교회총회(Church Conference)기간을 맞이하여 변함없이 개교회를 대표하여 이를 준비하시는 모든 분들께 감사드립니다. 당 웹페이지에는 교회총회에 필요한 보고서 작성에 도움을 드릴 안내사항 및 자료가 준비되어 있습니다.
교회총회 보고서 중 상당수는 연회 데이터베이스 아레나(Arena)에 로그인 하셔서 작성 및 제출하시도록 되어 있습니다. 아레나 로그인 정보는 각 교회의 목회자, 교회 사무실과 목회협력위원회(SPRC/PPRC) 위원장 및 평신도사역자(Lay servant) 분들께 8월 첫째 주에 이메일로 발송되었습니다. 아레나에 등재되지 않은 보고서는 해당 지역 행정 직원(Regional Administrator)에게 이메일로 제출하시면 됩니다.
모든 보고서는 영문으로 작성되어야 하며, 따라서 보고서 내용을 번역하고 작성하는 데에 도움을 주실 분을 섭외하시면 보다 수월하게 준비하실 수 있을 것입니다. 질문이 있으시거나 도움이 필요하신 경우 주저하지 마시고 여러분의 교회가 속한 지방의 행정직원에게 연락을 주시기 바랍니다.
---
A medida que comienza la temporada de la conferencias de la iglesia de 2022, le agradecemos el trabajo continuo que realiza en nombre de su iglesia. En esta página web, encontrará instrucciones y recursos disponibles para ayudarle a completar los informes de la conferencia para su iglesia.
Muchos de estos informes se completan en línea en la base de datos de Arena para la cual que se necesita un inicio de sesión. Esta información fue enviada a pastores, iglesias, presidents de SPRC y sirvientes laicos durante la semana del 1 de agosto. Los informes restantes se envían por correo electrónico a su administrador regional.
A medida que comience esta próxima temporada de conferencias de la iglesia, puede ser útil identificar a alguien en su iglesia que pueda ayudar a traducir estos informes y ayudar a completarlos, ya que deben presentarse en inglés. Si tiene alguna pregunta o necesita ayuda, estamos aquí para ayudarle. Póngase en contacto con su administrador regional si tiene alguna pregunta.
---
Church Conferences, are annual meetings with church leaders and their district superintendent or a presiding elder to review the business and mission of the local church. Each conference will review the previous year of ministry, complete essential church business and affirm goals for the coming year.
In GNJ, we foster collaboration by holding conferences in regional groups to push us beyond our own boundaries to make disciples for Jesus Christ for the transformation of the world. This year, church conferences will be held both in-person and via Zoom, depending on your district. If your conference is via Zoom, Zoom information will be sent to your church in September.
Paperwork Deadline for all Churches | September 19, 2022
Completing the paperwork and submitting it on time is a precursor to a fruitful church conference. Starting early will make the task easier. It is the pastor's responsibility to ensure all conference paperwork is completed properly and submitted by the deadline.

Local Church 2023 Budget Guidance
Church Conference Report Checklist & Print List
Click here for a checklist of all required church conference reports.
Below are the reports that you should have available and in front of you during the church conference.
Previous Church Conference Minutes/Special Charge Conference Minutes
Directory of Officials
Report of the Pastor
Clergy Compensation Report/Housing Exclusion Resolution
Trustees Report
Fund Balance Report
Arena Access
The Arena database is where you will complete many but not all of the conference reports. Different leadership roles grant access to different reports depending on the report you are responsible for completing. Accessing Arena requires a username and password. If you do not know your login information, please follow the prompts at the link below to reset this. The reset information will be sent to the email address we have on file for you. It is important that you do not share your login with others.
To access Arena, please use this link: http://member.gnjumc.org/.
Who in my church will receive a login for Arena?
The following leaders were sent an email directly from Arena on August 2nd with their personal login information: all appointed pastors, church council chairs, trustees presidents, lay leaders, SPRC chairs, treasurers, lay servants, certified lay ministers, and church administrators/secretaries. Please check your spam or junk folders if you don't see the email.
Church leaders receive a personal login for the Arena website. It will be emailed directly to the church council chair, trustees president, lay leader, treasurer, and church administrator/secretary. These logins will give you access to complete the following reports: Report of the Trustees, Parsonage Evaluation, and Congregational Appraisal. See below for instructions on completing the Directory of Officials report.
The SPRC chair will receive a personal login for the Arena website. This will be emailed directly to the SPRC chair. This login will give access to the Church Profile/Advisory for Appointment Making report as well as the Report of the Trustees, Parsonage Evaluation, and Congregational Appraisal.
All appointed pastors will use their personal login as they have in previous years. Your pastor login will grant you access to all reports (including both pastoral and church reports) with the exception of the Church Profile, Directory of Officials (see below for instructions), and Lay Servant/Certified Lay Minister reports.
Lay Servants and Certified Lay Ministers receive a personal login for the Arena website. These logins will grant access to only the Lay Servant and/or Certified Lay Minister reports. If you also hold another leadership position in the church (i.e. church council chair), then your personal login will also grant you access to the church's reports.
Important Info for Directory of Officials: None of the personal login credentials mentioned above will give you access to the Directory of Officials report. You must instead log in with the church's login for that one report. This is the only way to access and complete the Directory of Officials. For everything else, please continue to use your personal login. This is the church login format for all churches:

Username:  GNJ_ _ _ _  (insert your 4-digit church number)
Password:   GNJ_ _ _ _  (insert your 4-digit church number)
Resources & Instructions
Based on feedback, GNJ has added detailed explanations and instructions to improve the overall user experience. It is highly recommended that you review the instruction and resources pages for assistance with completing the church conference reports.
For more information, please contact: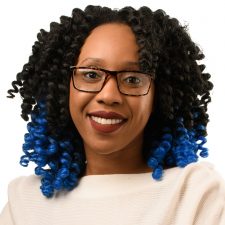 For more information, please contact: