Clergy Coaching Registration is Open May 20 through June 3
Coaching is a resource that helps clergy lead a congregation towards greater vitality. A coach walks beside clergy to assist in achieving leadership goals and action plans.  A season of coaching generally takes place over an eight month period and can be comprised of eight one hour sessions, or sixteen half hour sessions.  Each participant signs a coaching covenant that explains what to expect from a coach, and what the coach can expect.
Thank you for your interest in this resource! Registration for GNJ Clergy Coaching is currently open from Monday, May 20, 2019 through Monday, June 3, 2019. Click here to register.
Questions about Clergy Coaching? Email us at:
CAST Training Fast Track 1,2,3
GNJ will be offering CAST coach training June 24-27 at the Mission and Resource Center.
Info Zoom web conference
Thursday, May 23 1:00 p.m. – 3:00 p.m.
Training Schedule (in person at the MRC)
Monday, June 24 9:00 a.m. – 4:00 p.m. and 6:00 p.m.- 8:00 p.m.
Tuesday, June 25 9:00 a.m. – 6:00 p.m.
Wednesday, June 26 9:00 a.m. – 6:00 p.m.
Thursday, June 27 9:00 a.m. – 3:00 p.m.
Training offered – $1,500 per person
For more information on CAST Training contact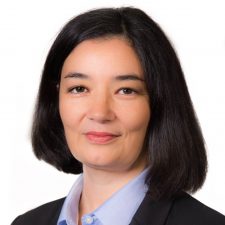 Nicola plans, organizes and oversees the organizational, communication, financial, and programmatic operations of the Episcopal Office. In her spare time she enjoys spending time with family and friends, reading, quilting and yoga.