Regina L. "Reggie" Albert
GNJ Conference 2001; 1999 Leesburg and Delmont(SY); 2001 Ocean City: St. Peter's, Associate; 2007 Manasquan
Clark L. Callender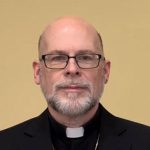 NNJ Conference 1992; 1990 (Flanders); 1992 Flanders; 1994 Bergenfield; 1998 Bernardsville; 2004 Manahawkin; 2013 Hazlet: St. John's
A fourth generation United Methodist pastor, the Rev. Clark Lynn Callender has been blessed to have served the Flanders (1990-1994), Bergenfield (1994-1998), Bernardsville (1998-2004), Manahawkin (2004-2013), and Hazlet churches (2013-2022); and looks forward to the new ways God is calling him to ministry.
Bernadette G. Cataline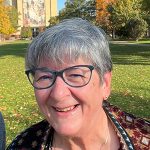 2008 Adelphia: Bethesda and Farmingdale: West Farms (SY); 2009 Adelphia: Bethesda and Farmingdale: West Farms (FL); 9/22/2014 Chaplain, Francis Asbury Manor, Ocean Grove, NJ, Adelphia: Bethesda and Farmingdale: West Farms (FL); 2016 Chaplain, Francis Asbury Manor, Ocean Grove, NJ, Adelphia: Bethesda and Farmingdale: West Farms
When God called Bernadette to her third career, she wondered, "Can I start over in my 50s?" Of course! All things are possible with God! She has been triply blessed by her 14-year pastoral ministry with Bethesda UMC in Adelphia and West Farms UMC in Farmingdale, plus four years as staff chaplain at the former Francis Asbury Manor in Ocean Grove. Retiring is bittersweet; however, she is looking forward to a family road trip postponed from 2020. And she will be waiting to hear what God has in store for her 70s!
Brandon I. Cho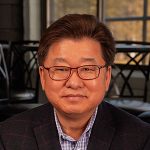 Trans. to Greater NJ Conference 2012 (from California Pacific Conference); 2006 Lk. Hopatcong: UMC of Lk. Hopatcong; 2010 Blairstown: First; 2012 Blairstown: First and Coordinating Pastor, Stillwater: Harmony Hill; 10/1/2012 Blairstown: First ; 2014 Morristown; 2019 Clinton
After 40 years of active ministry, Brandon is retiring. He served in Southern California and New Jersey as a pastor, district superintendent, cabinet dean, executive director of the Korean National Plan, original shalom-er, circuit leader and ministry coach/mentor. He defines retirement as "putting on a new set of tires for 60,000 miles more with God's lifetime warranty."  He will continue to follow God's call to proclaim the Good News of Jesus Christ by building bridges among peoples and working for peace with justice for all.  He is married to Rev. Dr. Jennifer Cho, who is serving as Senior Pastor at Bridgewater UMC.
Alan S. Darby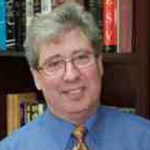 Southern New Jersey Conference 1987; 1985 Sharptown and Haines Neck (FL); 1987 Collingswood: First, Associate; 1993 Elmer; 2010 Sicklerville; 2013 Brick: St. Paul's and Squankum, Coordinating Pastor; 9/19/2013 Brick: St. Paul's
Alan is a South Jersey native, born in Ocean City and raised in Haddon Heights and is a  graduate of Westminster College and Gordon-Conwell Theological Seminary. Alan served as campus ministries staff with InterVarsity Christian Fellowship and has served UM churches in Sharptown, Collingswood, Elmer, and Sicklerville. He and his wife, Beverly, have 3 children: Chris, Andy, and Bethany, and 2 grandchildren. Alan's passions for the church include dynamic worship, nurturing Bible Studies in small groups, developing leadership (especially with youth and young adults), effective evangelism, world missions, and vital service of Christ and His church through Spirit-gifted ministry.
Molege Desir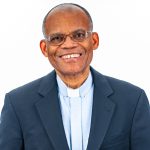 Southern New Jersey Conference 1996; 1992 Asbury Park, Assistant (LP); 1996 Asbury Park, Associate; 1997 Trenton: St. Paul; Northern New Jersey Conference 2000; 2000 South Orange: Vailsburg; 2018 South Orange: Vailsburg and Irvington: Haitian, Coord. Pastor; 1/1/2020 South Orange: Vailsburg.
Molege is grateful to his family, fellow colleagues and lay co-laborers who journeyed with him throughout his ministry in the Greater New Jersey Annual Conference. Molege began in Asbury Park with the Haitian Congregation. After his ordination as an Elder, he was appointed to St Paul UMC in Trenton (now, Turning Point), and then to South Orange-Vailsburg in South Orange, NJ. He thanks God for the opportunity to serve.
Jeffrey G. Edwards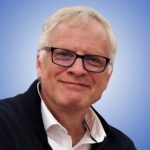 NNJ Conference 1980; 1980 To Attend School; 1982 Everittstown & Pattenburg; 1989 Parsippany: UMC of Parsippany
Jeff served Pattenburg and Everittstown for seven years before being appointed to Parsippany where he has served for 33 years. His ministry there included an outreach to persons living with HIV/AIDS through weekend retreats. Jeff has written and directed nineteen separate theatrical productions that creatively expressed the Gospel, typically involving over 30 members of his church. Jeff and his wife Sarah will be retiring to Belfast, Maine to be close to two of their three children. In retirement, Jeff hopes to find time to write and create in varied ways that continue to convey God's abundant grace.
Bettyann W. Gilmore
1993 S.A.V.E. Counselor, Middlesex County Voc. High Schoo (DM); Southern New Jersey Conference 1997 (DE); 2000 Asbury Park: Ballard, Associate, Substance Abuse Coordinator: Asbury Park School District;2005 Asbury Park: First, Associate; 2006 Transitional Leave; (Lakewood: Christ); 4/1/2011 Asbury Park: Ballard, Associate; 2017 No Appointment
Douglas A. Goldsborough, Sr.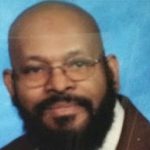 1998 Millville: Trinity, Assistant; 1999 Port Norris: John Wesley; 2006 Lawnside: Mt. Zion (FL)
Doug has had the opportunity to serve the church in different aspects of ministry, including BoOM, DCOM, Local Pastor Licensing School, serving as the President of Local Pastors, as a part of the Episcopal Committee and the Board of Church Location, as well as serving on The Board of Directors of the Neighborhood Center in Camden. Doug and his wife Joann look forward to the next Move of God for their lives as they continue their journey of service. They do not know what God has instore for them but they know it will be exciting. Doug thanks the bishops that have appointed him to his charges- he is grateful for their prayers and trust.
Richard H. Hendrickson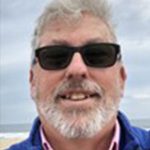 Southern New Jersey Conference 1995; 1995 Linwood, Associate; 2001 Summit: First; 2007 Stewardship Education and Development Coordinator, GNJAC; 2014 Dir. of Stewardship and Visioning, GNJAC ; 2016 Ocean Grove: St Paul's
Rich has been in full-time Christian ministry for over 34 years including pastoring at Howland UMC in Maine, Central UMC, in Linwood and First UMC in Summit, as the GNJ Stewardship Coordinator for ten years, and finally at St. Paul's Ocean Grove. His appointment to St. Paul's UMC, Ocean Grove, brought Rich full circle allowing him to serve the church in which he grew up. Rich received his M.Div from Bangor Theological Seminary and his D.Min from Drew and now he is looking forward to traveling, pursuing new hobbies, and especially spending more time with his family.
Skyler K. Kershner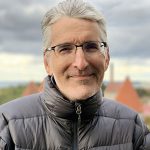 NNJ Conference 1982; 1981 (Barryville and Eldred, NY); 1982 Barryville and Eldred, NY; 1984 Fairfield (1/2 time); 1986 To Attend School; 10/1/90 Sr. Staff Therapist, Kanawha Counseling Center (Cranford)
Sky will enjoy his retirement outside in the beauty of West Virginia and in his wife's homeland of Costa Rica. He will continue to teach Psychodynamics at WVU School of Medicine and to have a hand in developing programs to help address the challenges of trauma, racism, and addiction in WV. Sky is grateful for his teachers at Drew, Rev Nelson Thayer, Rev David Graybeal, and Rev Joel Warner, and for the next generation of talented pastors, like Rev Dianna Stone.
Ayn M. Masker
Greater NJ Conference 2012; 2002 Deerfield; 10/19/2006 Penns Grove: Emmanuel; 2007 Interim Penns Grove: Emmanuel; 7/1/2008 – 9/1/2009 Penns Grove: Emmanuel (PL); 2010 Fairton (PL); 2012 Wanaque: Midvale; 2016 Haddon Heights; 1/1/19 Haddon Heights: Fellowship UMC
"All you need is love…love is all you need". Matthew 22:37-39, and the Beatles.
Ayn has joyfully served churches for over 20 years. Her ministry journey afforded the opportunity to meet remarkable people of faith, resilience, boundless hope and unconditional love. She and her  husband look forward to spending more time with their children, grandchildren and savoring the richness of life that God has provided.
Lourdes L. Matos Delgado
2011 Butler, Asst. (PL)
Lourdes received a call from God at a very young age to serve in mission. However, the circumstances of her life brought her to this country not to work in the mission field, but to do mission through the pastorate. She thanks God for the opportunity to serve for 13 years at Butler UMC in Hispanic Ministry. She found and fulfilled the true calling of God and by his grace, upon retiring, feels pleased with the work done. Serving her neighbors, brothers and sisters has been her greatest pleasure. Lourdes will retreat from the parish but not from the mission and from God's call. She will dedicate her time to the care of her family.
Michael J. McKay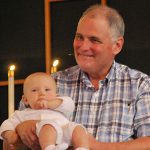 SNJ Conference 1981; Trans to NNJ Conference 1982; 1980 (Rahway: First); 1982 Dunellen; 1987 Cokesbury & Oldwick; 1/1/96 Towaco: Montville; 2011 Butler
Michael was born in Philadelphia, PA and grew up in Cinnaminson, NJ. He graduated from W.Va. Wesleyan College and Princeton Theological Seminary. In his ministry journey, he was ordained Deacon in Southern NJ Conference (1981) and ordained Elder in the Northern NJ Conference (1984).
In ministry beyond the local church, Michael was a Certified Key Event & New Life Mission Herald through General Board of Discipleship, Chair of Conference Commission on Camps and Conferences, led yearly Summer Camps (Sail Camp) at Aldersgate Center (1983-2015), served as a co-Leader of week-long summer mission trips to Red Bird Mission in Kentucky (1998-2021) and served as chair of Skylands District Church Location and Building. Throughout his life, Michael has enjoyed a good book along with being a sailor and one who generally messes about with boats. In addition, he has been a life-long fan of Philadelphia sports teams and other lost causes.
Sunghee Park
After 28 years in ministry, Sunghee is retiring.  She arrived in this country in 1989 to study at West Virginia University for a Master of Social Work. After graduating with an MSW degree, she enrolled at Drew Seminary to pursue her childhood dream of being a pastor. She loved to tell the story of Jesus and has been actively engaged in ministry. She has served as an adjunct faculty at Drew Theological School, as a president of the National Association of Korean Clergywomen, as well as on BOOM, DCOM and several other committee members in our Annual Conference.  She published a book entitled "Holy Seed of Calling: Korean-American Clergywomen's Journeys toward Ordination."
It has been an incredible journey filled with full of excitement as well as challenges. Sunghee is deeply grateful for the opportunity to serve together with her congregations as partners in the ministry of God.
Growing up at the parsonage, she feels at home in church settings.  She is looking forward to continuing to serve and love.
Thomas E. Perry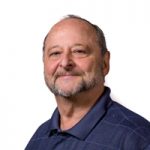 Southern New Jersey Conference 1990; 1989 Harrisonville and Ferrell (OM); 1990 Harrisonville and Ferrell; 1996 Alloway and Canton; 1999 Groveville; 2002 South Seaville; 2018 Pennsville: Trinity
Thomas would like to express his gratitude to the Conference and the church families he has served. He met my wife, Pat, at St. John's in Harrisonville, worked as a cameraman at annual conference for 27 years, built a new Church in South Seaville after the fire and enjoyed the past few years serving at Trinity United Methodist in Pennsville. In each church he has served, Thomas has been blessed with friendships he will always treasure. He looks forward to retirement spent visiting family and building guitars for Christian musicians.
Robb W. Shoaf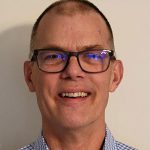 NNJ Conference 1980; 1980 To Attend School; 1981 North Plainfield: Grace; 8/1/83 Delaware Valley & Dingman's Ferry; 1987 Dingman's Ferry; 1992 Madison: UMC in Madison; 2018 Allendale: Archer
Steven B. Shuster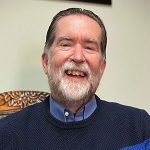 1982 Pine Hill/West Berlin; Southern New Jersey Conference 1984; 1984 Hammonton; 1992 Audubon; 2001 Millville: First; 9/1/2011 Incapacity Leave; 2013 Sicklerville
The last 40 years have been filled with blessings and challenges. Thanks be to God, the blessings have outweighed the challenges. The next chapter will hopefully bring expanded time for family, long walks, and lots of reading. "Whoever dwells in the shelter of the Most High will rest in the shadow of the Almighty" (Psalm 92:1). Looking forward to resting in that shadow a bit more.
Carl E. Styles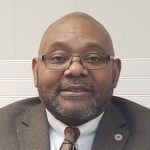 1998 Camden: Bethel (PL)
Carl has served as pastor since 1992. Under his leadership, the church has expanded its outreach programs, bible study for young people as well as adults, streamlined administrative functions, redefined its vision and core values, and made them central to the day-to-day decision-making process of ministerial priorities both in terms of service and in building its annual ministry budget, strategic church facilities improvement plan, and community service. Carl inspired and challenged the congregation to add educational-social-emotional development to its ministerial calling through an accredited GED Program, collaborative Outreach Programs with Rowan University, a College Scholarship Fund, a Community Feeding & Clothing Program, a Community Job Training & Placement Program and a Thanksgiving Turkey Give-Away Project.
Lloyd P. Terrell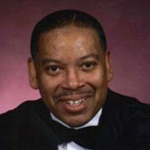 N. Ga. Conference; 1981 (Breman Parish); Iowa Conference; 1982 Oelwein Hazelton Parish; NNJ Conference 1985; 11/10/84 Newark: Franklin St. John's; 2001 Gateway North District Superintendent, GNJAC; 2006 Newark: Franklin-St. John's and 11/10/2006 Newark: St. Matthew's; 2016 Newark: Franklin-St. John's
Dr. Lloyd Preston Terrell, Franklin-St. John's UMC, has led congregations in Georgia, Iowa and New Jersey. He received his B.A., Paine College; Master of Divinity, Dubuque Theological Seminary, and Doctor of Ministry, New York Theological Seminary, and associate degree in Mortuary from Eastwick College. He authored Pray, Pastor, Pray, Sending Up My Timber, and Never Too Busy To Pray.
Lloyd established a credit union in Newark in 1998 to empower the people in the church and community to be financially secure and founded the Franklin-St. John's Community Center, which houses the Community Mart and Agape Food Ministry to serve the needs of Newark's South Ward. Dr. Terrell and his wife Min. Marguerite Carter Terrell have four children and eight grandchildren.
Alice F. Walsh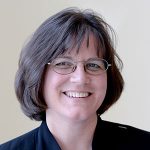 GNJ Conference 2006; 2006 Green Village, Associate ; 2007 Chatham (Assoc.) and Robert Wood Johnson Univ. Hospital, Chaplain; 2010 Elizabeth M. Boggs Center on Developmental Disabilities, UMDNJ (3/4) and Chatham, Assoc.(1/4); 6/13/2011 Fairview Hospital, Cleveland, OH; 1/24/2020 Medical Leave
For most of her career, Alice served as a Board Certified, UMC Endorsed Chaplain specializing in infant loss and bereavement at The Cleveland Clinic. She was a frequent guest lecturer at Case Western Reserve University. Early in her career she served in NJ at Green Village and Chatham UMCs, and as CPE educator at The Elizabeth M. Boggs Center for Developmental Disabilities, where she co-authored a book on autism. A fiber artist, Alice spins wool of all breeds, weaving and knitting the fiber into garments for her five granddaughters. She lives with her husband Andy in Bay Village, OH.
Marvin J. Wills, Jr.
1989 Delair UMC; 1991 Waretown (FL); Southern New Jersey Conference 1992; 1992 Waretown; 1995 Brick, Associate; 1997 Fair Haven: Christ; 2004 Morganville; 2014 Wayne
For Marvin, the journey began in the Medford UMC where he worked with youth groups for 10 years and received his call to ministry. He feels it has been a privilege and an adventure to serve God and six churches of GNJ and SNJ Conferences for the past thirty-two years. He has enjoyed starting new worship services and leading mission trips to towns in New Jersey, New York, Pennsylvania, Virginia, West Virginia and Mexico. Marvin and his wife Debbie will be retiring to their hometown of Medford and look forward to connecting with old friends, traveling, and welcoming their first grandchild in July.
William B. Wilson Sr.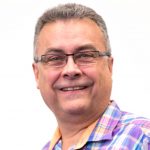 SNJ Conference 1978; 1977 Friendship-Finley and Willow Grove; 1979 Bridgeport and Centre Square; 1983 Pleasantville: Mt. Pleasant; 1984 Pleasantville: Mt. Pleasant & English Creek; 1989 Gibbstown; 2001 Collingswood: First; 2007 Collingswood: First and Collingswood: Frances Childs (Coordinating Pastor); 2008 Glendora: Chews
Bill has been blessed to be a pastor for 45 years in GNJ. He has found great joy in serving in leadership roles on several boards and agencies of GNJ. For the past 7 years he has served as a Circuit Elder. In retirement, Bill and his wife Dawn will move to their home in Mullica Hill which is located on his family farm where he grew up. He looks forward enjoying time with his 7 grandchildren, traveling, working on his genealogy, and becoming active in the community.