Discipleship Pathways | Trey Wince, GNJ Director of New Disciples
We know discipleship is important, but have we taken time to define exactly what it means? Do the opportunities we offer throughout the year correspond to what we believe about discipleship? Can we explain the way our church practices discipleship in an easy and accessible way that a first-timer could quickly understand? Using GNJ's A Discipleship Pathway workbook, we will sort out how to sort it all out.
Financial Security | Robert Christophel Manager of Benefits Education at Wespath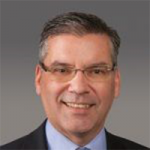 Resources are available for clergy and spouses when it comes to thinking and planning for a healthy financial future. Learn about benefits and how they can be supportive in retirement, free and optional services offered through Wespath Benefits and Investments, how to gain access to your online account, helpful tools that are available and individual retirement benefits projections.
Safe Sanctuaries | Rev. Erica Munoz, Senior Pastor of the Aldersgate UMC in East Brunswick, NJ
God calls for churches to be safe places, protecting children and other vulnerable persons from abuse.  We'll review and learn requirements for Safe Sanctuaries Procedures, obtain a firm grasp of importance and the biblical mandate for having a Safe Sanctuaries policy in the local church and create a Safe Sanctuaries policy for local church ministries. All participants receive a certificate of completion. Churches that have a Safe Sanctuaries policy that need to be certified are invited to bring policies to the training.
You Can't Grow Inside the Box! | Lan Wilson, GNJ Director of Worship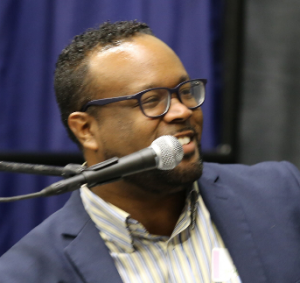 Breakthrough, a worship series resource, serves as the guide for best practices in worship for congregations and clergy to use to make worship planning easier so that they can focus on what really matters — preaching the gospel to make disciples of Christ for the transformation of the world.  Learn how to use these resources and go deeper in discussion around worship planning for relevance and growth.
** At Capacity, Registration Closed ** Intercultural Competence: A Leadership Skill for Vital Ministry | Kristina Gonzalez, Director of Innovation for an Inclusive Church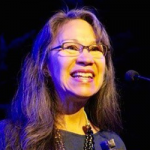 Intercultural Competence is a leadership skill. It is arguably the leadership skill for this moment in the life of the church (though the Apostle Paul argued its importance in ancient times as well). Explore how to develop increasingly nuanced understandings of cultural differences and commonalities, and how intercultural competence as a practice may lead to freedom and joy in building an inclusive body of Christ.
Rise Against Hunger Mission Project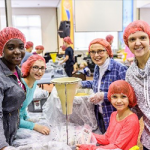 Rise Against Hunger is an international hunger relief organization that distributes food and aid to the world's most vulnerable, mobilizing the necessary resources to end hunger by 2030. To date, Rise Against Hunger has distributed food to 74 countries and has packaged over 455,000,000 meals. Make a difference by participating in an exciting, high-energy, inter-generational mission to pack 30,024 meals.