Planning for 2019-2023
A strategic plan grows GNJ health and vitality as it assesses present realities and sets
strategic direction. The plan focuses leadership at all levels of GNJ on a few clear goals and organizes resources and activities to accomplish the goals which grows the health and vitality of our congregations for mission and ministry in context.
The GNJ Strategic Ministry Plan will include:
A vision statement
A mission statement
Values
Assessment of our gifts and assets for ministry
Assessment of the challenges before us
Strategic emphases
Goals
How we will make decisions
Review of the 2013-18 Strategic Plan and Outcomes
Review of the 2019-23 Strategic Plan
For more information, please contact: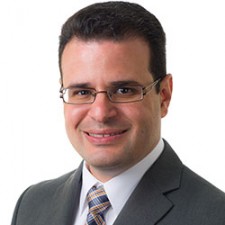 Hector works with the bishop, cabinet and elected leaders of the United Methodist Church of Greater New Jersey to: serve as the steward of the conference's vision and mission; lead a continuous process of transformation and renewal; ensure alignment of conference resources with the vision; and ensure connections among local churches, regions, the conference and the general church. He also provides oversight to the leadership and congregational development ministries GNJ and supervises the Connectional Ministries staff team. Hector enjoys playing the keyboard, cooking, swimming, and cheering for his children in sports and life.