Rising from the Waters of Hurricane Ida Recovery Continues Two Years Later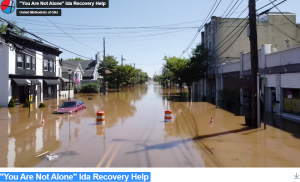 Two years ago, Hurricane Ida made landfall in Louisiana and barreled her way up the East Coast, hitting New Jersey on September 1, 2021. The Category 4 storm pummeled the state for three days, leaving thousands of residents devastated, due to loss of power, loss of homes and even loss of life.
As the fifth strongest storm to hit the U.S. unleashed roaring winds reaching 172 mph, it whipped through towns, immersing everything in record-high rainfall. Within 15 minutes of getting the alert, residents witnessed rushing water charging through the walls of their homes, waist-deep and rising. They barely had enough time to get to upper floors and rooftops.  Families had to run from their homes, and some had to be rescued by boat, leaving precious possessions and family photos behind.
This was one of New Jersey's deadliest storms. Twenty-five people lost their lives, and countless others lost their homes. By the time the storm left the area, 60,000 people were without power, downed trees and power lines littered the area, whole streets were submerged in water, roads were blocked, and bridges were out of service, trains were sidelined, and airports were closed. Thousands of homes were demolished.
Many people were displaced, some forced to live with family and friends. Others lived in hotels for several months. As FEMA funds started drying up, survivors were forced to relocate, some hours away, leaving jobs and schools behind to find places to live.
United Methodist Church steps up to help
The United Methodist Church stepped up to help, especially since fleeting coverage of the event was replaced by more disasters. "There were over 70 other major disaster declarations happening across the country," explained Andrea Wren-Hardin, Disaster Recovery Coordinator for the Greater New Jersey Conference. "By December, all media reports about Hurricane Ida had stopped."  Over 85,000 people applied for FEMA funds, but needs went unmet for various reasons, and the delay in helping families was substantial.
Two years later, on the anniversary of that tumultuous time, there are still families in need of assistance, families who have not fully recovered. Homeowners are still living in households that are not fully safe, sanitary or secure.  They're living with mold from the flooding. Some have roof damage, with water coming in, and many basements still need repair.
"The nature of disaster response is painfully slow," said the Rev. Cricket Denton, GNJ's former Hurricane Ida Response Volunteer Coordinator.  Federal dollars were not available until March 2023, and the application period closed by June. Yet, homeowners, landlords, and renters still need assistance.
GNJ has been generous, but more funds are needed, especially to pay for repairs by for-profit contractors. The recovery team also needs more volunteers to help do yard work and clean up debris. They need creative volunteers and people with special skills, donations of kitchen and bath towels, non-perishable food and tools, and even mental health services for families, especially for children who were traumatized by this event.
According to Raul Nombera-Bueno, Disaster Case Management Supervisor, GNJ has leveraged nonprofit funding from Compass82, The Salvation Army, NJ VOAD, and the Northern New Jersey United Way. The United Methodist Committee on Relief (UMCOR) has also been instrumental in providing both funding and training that is making a difference in people's lives. They gave immediate assistance and have offered consistent support.
UMCOR the standard for disaster relief support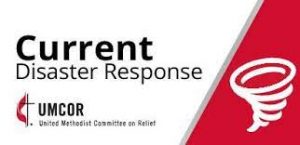 Wren-Hardin describes UMCOR as the standard for disaster relief across the country. "We could not have done anything without them," she said. "They funded us, trained us and were there for us."
Her team is grateful for UMCOR, and for all the churches and individuals who have donated to the recovery effort, especially the volunteers who have cleaned out debris and offered their unique services and the various partners who have paved literal roads to recovery.
Even though there was the full response to Hurricane Ida was delayed, the team has engaged staff, partnerships and funding wisely. They have identified impacted homeowners and renters through outreach, developed recovery plans and walked with survivors through the recovery process so that they can achieve a new normal.
The disaster team wants GNJ and everyone who has donated to know that they are working hard in their name and in God's name to help others. "There's a lot happening," Wren-Hardin said. "We've worked with 62 families, completed tons of repairs and leveraged help from other partners. I want people to know that their dollars are being well used and that even if they can't be there in person, they're part of what's happening. We couldn't do it without them."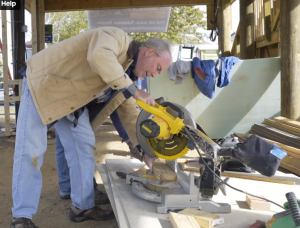 Nombera-Bueno added, "We're just trying to help.  We realize it's been a long time, that all assistance has been delayed, and we're still looking for people who need help. But we're doing our best to help people with the funding that is available to them. We're looking to allocate funding as best we can."
But there is so much more to be done, and everything takes money and resources. It takes much help and much hope. It also takes a tremendous amount of trust.
To apply for funds, clients have to disclose a stunning amount of personal information about themselves, including income with paycheck stubs, tax information, bank statements, proof of residence—a deed or lease—and a damage assessment.
Disaster case managers must build relationships for trust
It can be difficult for residents to trust that this is legitimate help and not just a scam. So it takes determination and dedication on the part of disaster case managers to build relationships with people and guide them through the process in order to help them.
In one case in Somerset County, a family comprising three generations of women—grandmother, mother, and daughter—was looking for assistance to restore their basement, which was damaged in the storm. Through the perseverance, patience and guidance of their disaster response case manager, the trio now lives in a safe home with sanitary living conditions. They will be one of the disaster response team's first fully-recovered clients.
"We know the work is hard," Wren-Hardin said. "We have very strong partners, but funding is going to be over by the end of the summer, and we will still be here working and helping families trying to recover from Hurricane Ida."
The team appreciates the opportunity to connect with people who feel forgotten and isolated and to show them they are remembered and cared for. "As Christians, we are called to be in connection with one another, to care for one another," Andrea shared. "And the possibility of extending God's love to everyone through this ministry is amazing."
While there have been steps taken to prepare for the next big storm, so many are still recovering from this one.  It's important for people to know they have not been forgotten, and together we can help them rise from the despair of this disaster.
To donate or volunteer support for GNJ's Hurricane Ida disaster response efforts, contact Andrea Wren-Hardin, Disaster Recovery Coordinator, at awrenhardin@gnjumc.org.  Or call 732-598-8872.