Pathways for Fruitful and Healthy Ministry
Discover how your congregation can have a great future.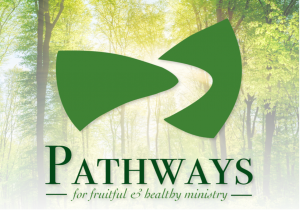 Pathways offers your congregation a process to grow to be healthy and fruitful. Pathways resources offer the tools to create a plan to take the next faithful steps in mission and ministry and mobilize leaders and disciples to transform the world.
Pathways to Congregational Development offers your congregation an opportunity to assess your current situation, to learn and grow in understanding, and to create a plan that will give your congregation the tools and a plan to transform lives, the congregation, and the community. It will engage the congregation in intercultural competency work, which is an essential part of Christian discipleship. It will create clarity and focus for your ministry that will bear fruit and sustainable results.
You and your congregation are in an important season of mission and ministry. You have the opportunity to reconsider what it means to be the church and how to live out that call. Pathways offers opportunities that uniquely address your congregation's needs and circumstances in the following ways:
Pathways meets your congregation where they are, and support the journey to where you want to be.
Spiritual discernment and ministry planning that identifies what is a path to be an even more vital sustainable mission congregation.
Coaching and guidance for a season including a time of assessment, discernment and planning to support your congregation as you travel the path you envision for your ministry.
To find out more, check out our "Get Started" page!