A Peer Learning Resource for Developing Turn-Around Spiritual Leaders
PaCE is an initiative to facilitate peer learning groups that help shape pastoral identity, imagination and develop leadership excellence. This program supports clergy excellence by building trust, reducing isolation, exploring ideas through shared experiences, providing multiple viewpoints, unlocking creativity and engaging in group in deep conversations.
We believe God's love heals and transforms lives. God's love is encountered in disciples of Jesus who passionately share faith, hope and justice in the community. Vital congregations form and shape passionate disciples. We equip spiritual leaders to grow vital congregations and make disciples so that God's love heals and transforms the world.
PaCE Goals
Create a trusting environment to build relationships and reduce isolation
Explore ideas with people who share similar life and ministry experience
Provide clergy with multiple viewpoints to expand horizons
Encourage synergy to empower spiritual formation
Unlock creativity and imagination
Use "reverse learning" to engage the group in contextual, Spirit-driven, practical, theoretical, and theological discussions
For more information contact: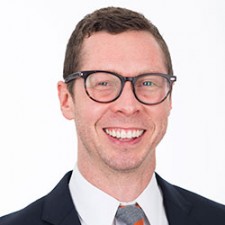 During his years of church leading, planting, consulting, and pastoring, Trey has remained convinced that high impact churches are really just churches who know how to take care of the little stuff first. He has served as pastor of Kingston UMC, College Director (serving students at Vanderbilt, Belmont and Lipscomb Universities), Director of Young Adult Ministries at First Presbyterian Church in Nashville and international missions coordinator with Joshua Expeditions.
Diana provides administrative support to our flagship resources Team Vital, Coaching, PaCE, and Communities of Hope. She also supports IGNITE and Mosaic Ministries and assists with special projects. Diana is actively involved in her faith community, loves to read and play tennis in her spare time and enjoys traveling with her family.