No one pours new wine into old wineskins.   —Luke 5:37
In my role as bishop of EPA&GNJ, I lead or serve on the board of directors of eight nonprofit organizations. These include annual conferences, foundations, universities, social service organizations and church agencies—all facing the same thing: rapidly changing cultures and economic environments. And each are facing structural budget challenges.
I shared in a recent board meeting of one organization that we have a structural budget challenge, and someone asked me during the break, "What is a structural budget challenge?" A structural budget challenge, like many of our churches are facing, is when the typical income streams no longer fully fund necessary expenditures.
For instance, as enrollment declines, colleges and universities, particularly small liberal arts colleges, do not have enough students. They may be doing a good job, but families are having fewer children; and so there are fewer students. Some liberal arts universities are offering professional degrees such as nursing and physical therapy.
There are fewer Christians in the United States
Many local churches are facing the same problem, and it started prior to the Covid pandemic and disaffiliation. Covid sped up the changes. Just as there are fewer students, there are fewer Christians in the United States; and that trend will continue. Other religions—Judaism, Hinduism, Islam—remain relatively small, but more people in the U.S. have chosen to not affiliate with any religion.
Presently, most nonprofit organizations, especially churches, are using one or more of three methods to address structural budget challenges: 1) reduce the budget, 2) spend reserves, and/or 3) sell property. These three methods are like pouring new wine into old wineskins. They only lead to increased challenges in the future.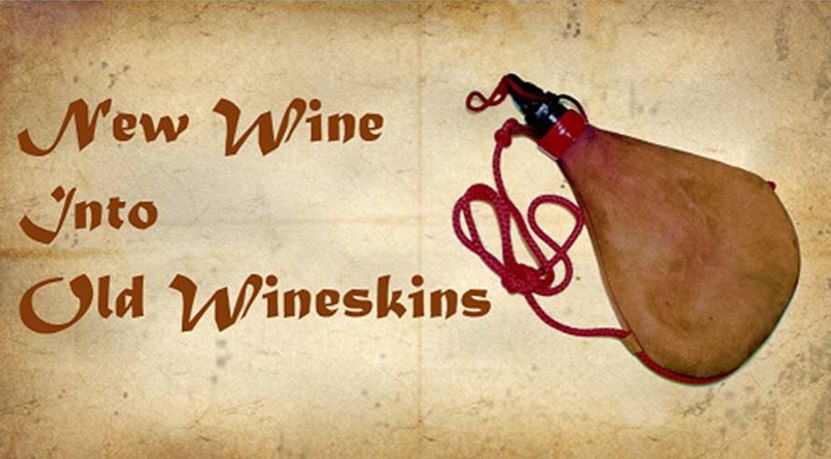 Jesus told this parable to illustrate that when there are shifts in the culture, the former methods are no longer able to sustain the mission. New wine wants to expand; but old wineskins have lost their elasticity and therefore burst when new wine poured into them expands.
How we engage in the present and future is not sustained by how we did things in the past. Structural budget issues may be eased with temporary fixes of budget cuts, selling property and spending reserves. But soon churches run out of budget cuts to make, property to sell and reserves to spend.
Congregations should examine what they are doing to sustain their mission. Here are a few good questions:
1. Are you considering selling property? How long will the money from the property sale last, and what will you do when it runs out?
2. Are you spending more than 5% of your reserves? If so, your reserves will not last. Review how long spending your reserves can last. What will you do when you spend down your reserves?
3. The most recent budget cuts to balance a budget will last how long? When will you have to make additional budget cuts, and what will you cut next?
Calling believers and the faith community to change
Jesus' parable was calling the believers and the faith community to change. In essence, he was indicating that God was doing a new thing. Congregations cannot continue to do the same thing and expect different results.
The following are some questions to explore:
1. What changes does our congregation need to make to reach and engage younger, more diverse people to make new disciples?
2. Does our worship experience match the rhythms and culture of the people in our community?
3. Do our worship and ministries excite and inspire people to get involved and live their faith in our community?
4. What do we need to stop doing and start doing to reach new people?
There is hope and possibility. We have congregations that thrived during the pandemic and continue to thrive. We have congregations that are emerging from the pandemic and connecting with new people. Most often, they are becoming new wineskins.
We have opportunities and resources to support your congregation as it recognizes and moves into a new reality. If you would like further information, contact the EPA&GNJ resource manager Megan McKay at MMckay@gnjumc.org. She will work with you to identify how best we can support you as you live into what God has next for you.
Keep the faith!
*Essay from Bishop John Schol's column in the February 2023 issue of GNJ's The Relay.