"Your word is firmly fixed in heaven."  —Psalm 119:89b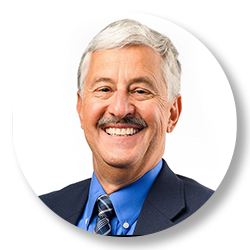 "The only constant in life is change," Heraclitus, a Greek philosopher of the sixth century BCE, taught us. But when is too much change just too much for a system to handle?
In considering some of the unusual causes of stress and burnout in our pastors these days, Eastern PA Conference leaders were encouraged to read an online article titled "Toxic Culture Is Driving the Great Resignation" (sloanreview.mit.edu).   It identifies five significant predictors of high levels of early exodus from the workplace.
Surprising to me is the discouragement good employees often feel in settings where there is too much emphasis on innovation: "…work longer hours at a faster pace, and endure more stress." Apparently, this is not a formula for employee retention!
The lesson to be learned? Stability and growth result from well-managed and well-paced change.
I remember when I was still new in a pastoral appointment 25 years ago, filled with energy and ideas. I recall my Staff-Parish Relations Committee chairperson—a wonderful supporter of mine—saying to me nonetheless, "Slow down!  You're exhausting us."
It reminded me of advice I had heard many years earlier from a similarly wise, country gentleman in Edgecombe County, North Carolina.  Back then, I was a know-it-all seminarian (imagine that!) working hard to "revitalize" his beloved 100-year-old church. "Mr. Jack" warned me lovingly also to slow down. "Son," he said, "people can't hurry up any faster."
Treading on endlessly shifting sands
I wonder about the debilitating level of constant change (or, at least its perception) in our local churches these days.  On one hand, our congregations are surely in need of appropriate innovation. On the other hand, the best pastors and leaders among us recognize that treading on endlessly shifting sands can cause confusion, fatigue and frustration. It's also one reason we lose some of our best people.
Our pastors need to understand why their congregational leaders are in slow-motion, or even retrograding right now. The flux of change all around us is causing a kind of paralysis. What is needed is a hyper-pastoral sensitivity, as we attempt to lead folks forward.
Undeniably, my friends, we serve a God who is "…making all things new" (Revelation 21:5a). Paradoxically, that same God is one in whom "..there is no variation or shadow due to change." (James 1:17b). It's a tricky balance to know which systems, tenets and traditions should be "firmly fixed," as the psalmist says, and which ones can and should be changed now…before it's too late.
Be gentle, dear leaders!  These are precarious times.  Pursue the vision of transformation, yes. But remember: sometimes people can't hurry up any faster.
Questions for follow-up conversation:
•           Remember a time of significant change in your home or workplace or local church.  Who helped you to embrace that change, and how?
•           What are the potential pastoral practices which may help to mitigate or even undo a group member's reluctance to accept change?
•           How can our congregations identify essential values which ought to be retained, even in times when structures, strategies and programs change?
The Rev. Steven Morton is the EPA&GNJ Leadership Development Manager, whose work focuses on EPA's Pathways to Congregational Fruitfulness & Health initiative. Learn about Pathways.