No cost for MDLIVE telehealth services through 2024
As of April 1, there will be no cost for participants in any of the HealthFlex plans to use MDLIVE services (behavioral health or medical telehealth) through the end of 2024.
This expanded, no-cost access to behavioral health services (in addition to medical telehealth) allows HealthFlex participants and their covered dependents (ages 10 and over) to connect with a licensed therapist or a board-certified psychiatrist for ongoing care.
For acute, non-emergent medical needs, MDLIVE is a fast, convenient option that can save time and money. Participants can schedule virtual visits for common issues like the flu, allergies, ear problems and more, or to renew a prescription.
Primary participants can access MDLIVE for themselves and covered family members through org [https://benefitsaccess.org]– no additional username or password needed.
Spouses enrolled in HealthFlex can access MDLIVE by logging into Virgin Pulse [https://iam.virginpulse.com/auth], visiting the Benefits page, and searching "MDLIVE Telemedicine" to log in or register.
"We will be updating the HealthFlex Plan Comparison document (5258A) shortly to reflect this change," said GNJ Insurance and Benefits Manager Alexa Taylor.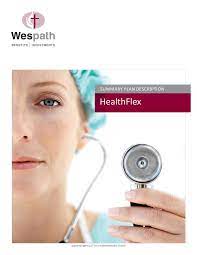 HealthFlex COVID-19 coverage rules to change May 11
The federal government will officially end the COVID-19 public health emergency period May 11. As a result, certain rules for health care coverage related to COVID-19 will change. Specifically, after May 11, HealthFlex will no longer cover:
COVID-19 testing at 100% (including at-home tests and tests performed at a doctor's office, pharmacy, or other testing center)
In-network COVID-19 treatment at 100% before a participant reaches his or her deductible
COVID-19 tests performed at a doctor's office, pharmacy, or other testing center, and Covid treatment will all be processed according to regular HealthFlex plan benefits and will be subject to normal deductibles, coinsurance and network rules. At-home COVID tests will no longer be covered by HealthFlex.
All recommended vaccines and boosters administered by an in-network provider or pharmacy will continue to be covered at 100%, including recommended COVID-19 vaccines and boosters.
This information will be shared with HealthFlex participants in the Wespath Update this week and in an email message next week.