The echoes of spirited chatter bounce through the halls of the otherwise quiet Trinity UMC in Hackettstown. Starr Hall is a hive of activity this Friday afternoon as around 400 volunteers gather for the annual 'Caravan of Hope' event. This mission, which began in 2018, has a straightforward yet ambitious goal: feed more than 5,000 people in a single day. Now, in its sixth year, the hall buzzes with an energy that is almost palpable.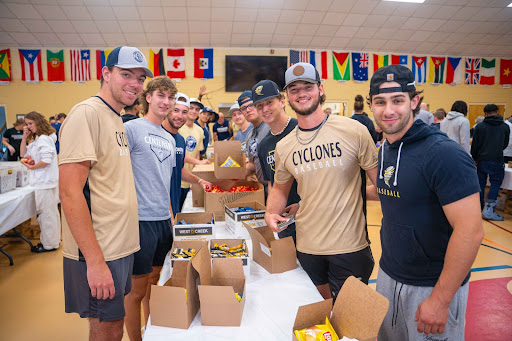 Perhaps most noteworthy is that many amongst the horde of meal-packers are not members of Trinity UMC. Instead, they are students from Hackettstown High School and the local Centenary University, and active participants from the larger Hackettstown community.
The origin of the Caravan of Hope traces back to six years ago, when the late Rev. Dr. Frank Fowler III, after a contemplative fishing retreat, envisioned a mission that would echo the Gospel story of Jesus feeding the 5,000. The initial journey was fraught with challenges, but over the years, the process has been refined and honed. Now, the system is a well-oiled machine encompassing communications, distributions, financial logistics, and meal assembly teams.
Each boxed meal lovingly put together comprises a main course, fruits, chips, a cookie or treat, and a heartfelt, handwritten note from a child, parishioner, or senior member. To ensure Trinity UMC's branding is visible, a logo sticker is strategically placed on the upper left-hand corner of each box. This allows partnering distribution centers to add their branding on the center of the box, amplifying the collaborative spirit of the mission.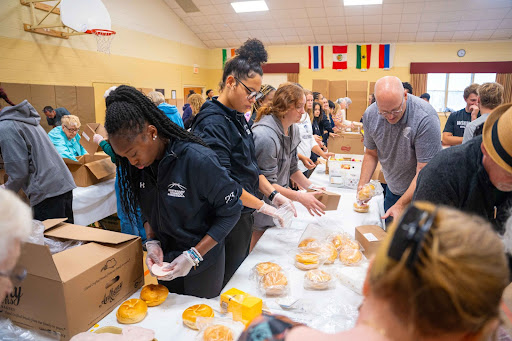 All five thousand meals find a temporary home in a refrigerated truck overnight. Come Saturday morning, about 60 dedicated drivers embark on journeys to 51 locations spanning New Jersey, New York, and Pennsylvania. Destinations include places such as the Allentown Rescue Mission in PA, the Rescue Mission of Trenton, NJ, and The Center at Asbury Park. The furthest point, Galloway, NJ, requires a five-hour round trip. Local roots remain strong, with 100 meals being distributed right in Hackettstown through Trinity UMC's Lord Pantry Mission, the church's primary outreach initiative.
A student from the Centenary women's soccer team, echoing the sentiments of many volunteers, said, "Soccer has always taught us about teamwork and resilience. Today, we're using those same values to ensure someone doesn't go to bed hungry. I'm glad to be here with my team."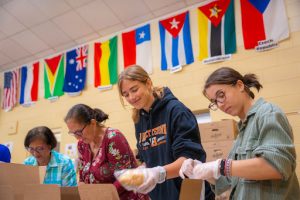 Glenn Ashton, Trinity UMC's Mission Co-Chair, reflects on the event's profound impact: "Everyone who does this comes back with some God moment." When asked whether other churches could also embark in such a mission project, he responded, "The mission is a blessing to us because the local impact is the most significant. Also, after the inaugural year, the subsequent ones become much smoother to execute."
Rev. Dr. Deb De Vos, the current associate pastor of Trinity UMC, offered her insights into the ripple effect of such initiatives: "Food insecurity in New Jersey is real and the Caravan of Hope is a practical means to get one meal to people who need it. It's also a way to raise awareness of the need and that those of us who have greater resources are called to work to shift the balance of those resources so that there is a more equitable distribution to all of God's children… Caravan of Hope is an opportunity to serve others and to shed light on the work that we still have to do to end food insecurity."
As the sun sets on another successful year of the Caravan of Hope, the legacy of Rev. Dr. Frank Fowler III lives on. Each boxed meal is a symbol of community, collaboration, and the undying spirit of hope.
Photos by James Lee.