After months of planning and preparation, a garden space on the grounds of Calvary United Methodist Church was finally ready for planting, with a new irrigation system and other upgrades to increase efficiency and conserve resources.  On a recent Sunday afternoon, Derek Ravensbergen, a Life Scout with Troop 64, Dumont, and member of the church, supervised and worked side-by-side with fellow scouts to fill the space with a variety of vegetable seedlings as part of his Eagle Scout project.
The improved garden space is expected to yield a significantly greater supply of fresh, healthy vegetables for food insecure families in the region.  Ravensbergen, a Dumont High School sophomore, chose an Eagle project to benefit CUMAC – Center for United Methodist Aid to the Community, a mission partner of GNJ, that served over 38,000 New Jersey residents in 2015.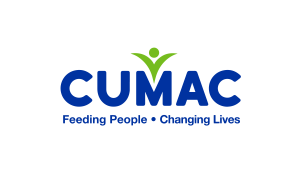 Fresh, organic, and nutritious vegetables are a luxury many New Jersey residents cannot afford. As summer approaches, supporting food insecure families will become even more challenging. According to CUMAC Executive Director Patricia Bruger, "The current food supply at CUMAC is low and expected to become more of a crisis as summer recess leaves thousands of children without healthy meals otherwise provided in school."
Calvary has been growing organic vegetables for CUMAC for approximately seven years, yielding several hundred pounds of vegetables for CUMAC annually. Bruger's husband Carl and other members of the congregation were faithful tenders of the garden known as "Garden for the Hungry."  Recognizing the potential for a more abundant crop and other improvements to minimize the need for volunteer time and effort, Ravensbergen researched and planned garden upgrades.
The roughly 25'x50′ garden was cleared of excess weeds and an old, unproductive fruit tree to make space for more planting. Water collection tanks were installed to collect and store rainwater, serving as a secondary water supply.  A new irrigation system is hooked up to the building's water supply and water collection tanks, with 15 rows of drip tubing to provide efficient watering of plants, thus conserving water. Aging, deteriorating edging stones were removed and new ones installed around the perimeter of the garden, along with deer fencing. A solar timer will also be installed to regulate the water supply to the irrigation system.
Ravensbergen is quick to credit Carl Bruger for his help and support. "Mr. Bruger planted and grew every seedling at his home," he explained.  "We just had to plant them!  He is an expert gardener."  Bruger also provided a tilling machine, offering instruction and supervising tilling of the soil. "It's not an easy machine to use," he added, "but Derek picked up quickly and handled it very well."
Now fully planted, Ravensbergen looks forward to watching the garden thrive and produce an abundant vegetable supply which will be brought to CUMAC on a consistent basis. "We planted collard greens, peppers, tomatoes, green beans and eggplant," he explained. "Collard greens take up most of the garden space because they are in great demand by the families served by CUMAC, and because they are very nutrient-dense."
As the Eagle Project comes to a close, Ravensbergen looks forward to supporting the project in the future. "No garden is completely self-sustaining," he explained. "We still need people to weed, harvest and monitor the irrigation system throughout the season.  I hope to help by inspiring community members to join in the project by volunteering some of their time to accomplish these things."
Individuals or groups interested in helping to maintain the garden may contact the Church Office at 201-384-3630 or email calvary185@verizon.net.