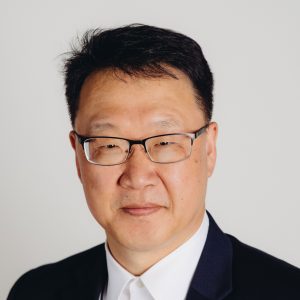 The Rev. Sangwon Doh, Raritan Shore District Superintendent, recently shared with Cabinet members and his district's pastors a stewardship idea to invite generous beneficiaries of New Jersey's new ANCHOR property tax relief program to support their churches.
Enacted by Governor Phil Murphy and the Garden State's legislature in June 2022, the new ANCHOR property tax relief program—which stands for Affordable NJ Communities for Homeowners & Renters–is described as "a game changer for countless residents." The program's application deadline is extended to Feb. 28.
Nearly 1.2 million homeowners with incomes of $150,000 or less can receive a benefit of up to $1,500, while those with higher incomes can receive up to $1,000. Over 900,000 renters with incomes of $150,000 or less can receive a benefit of $450. Payments will be issued as checks or direct deposits beginning in late Spring 2023.
"I would like to bring to your attention a program offered by the state of New Jersey that can benefit both your congregants and your church," wrote Doh, who is GNJ Cabinet Dean. "I encourage you to share this information with your congregants and encourage them to apply for the program if they are eligible.
"Additionally, as your congregants receive their ANCHOR payments, encourage them to consider tithing a portion of that money back to their church. This would be a great opportunity to cultivate generosity and begin the year stronger."
Applications can be completed online or by phone for homeowners and online for renters by the Feb. 28 deadline. Learn more and visit the FAQ page on the NJ Division of Taxation's website. Or call the ANCHOR Hotline at 1-888-238-1233.