Good news is something to be shared, and we come from a tradition what will go to great lengths (and many miles on horseback!) to share it. Today, we continue asking the ongoing question of faithfulness: how is the message of Jesus Christ most effectively shared today?
Sure, we can ask the go-to questions of contemporary or traditional, but why not ask something more? Why not ask whether our churches are sharing the Gospel in a way that matters to the people of our neighborhoods? Why not ask the sometimes-difficult questions of how welcoming we really are? And why not ask if our worship experiences are designed with newcomers or church people in mind?
Reaching and making new disciples requires that we ask new questions. With new questions come new ideas, and when we try new ideas, we get a few things wrong. Such is the life of a church who is committed making new disciples. Settle in. Listen well. Try stuff.
Click here for New Disciples Videos
Find out IGNITE Youth Conference
Find out more about Pinelands Center at Mt. Misery
Save
Save
Save
Save
Save
Save
Save
Save
Save
Save
Save
For more information on making new disciples, contact: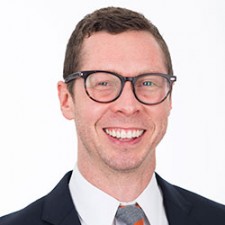 During his years of church leading, planting, consulting, and pastoring, Trey has remained convinced that high impact churches are really just churches who know how to take care of the little stuff first. He has served as pastor of Kingston UMC, College Director (serving students at Vanderbilt, Belmont and Lipscomb Universities), Director of Young Adult Ministries at First Presbyterian Church in Nashville and international missions coordinator with Joshua Expeditions.