"Pathway to Discipleship" Clustered Conference Video ft. Trey Wince
In this Clustered Conference "TED Talk," Director of New Disciples Trey Wince argues that every church ought to have a healthy and clear pathway to discipleship fit with an on-ramp, merging lane, and highway.
Clinton Church Online and Feed Truck Cafe // Rejoice in New Places For New and Different People
New places of worship and ministry for new and difference people are popping up in Greater New Jersey. Clinton United Methodist Church has an effective mobile app and are launching an online campus in September. Princeton UMC, Kingston UMC, Princeton University Wesley Foundation, and the Feed Truck exemplify connectionism by coming together in launching the Feed Truck Cafe.
Podcast Episode on Planting New Churches v.s. Going Multi-Site ft. Olu Brown
Ep. 27 Planting New Churches v.s. Going Multi-Site ft. Olu Brown
In January 2007, Lead Pastor Olu Brown peered through the windows of Brown Middle School Auditorium near downtown Atlanta, GA and saw the perfect beginning of his vision for a multicultural gathering of people who would be committed to sharing the love of Christ with the world. He launched Impact Church with 25 people, and within months, Impact launched a second worship experience. By 2008, Impact welcomed 1,000 worshipers each week. Today, Impact Church is one of fastest growing United Methodist Churches in the United States with an average weekly attendance of 2,700 across two locations and another 2,000 online. Pastor Olu comes on the podcast to talk about the pros and cons between planting a brand new church and going multi-site with an existing church – and to share leadership gems along the way.
RESOURCES MENTIONED IN THE PODCAST
Listen to more Uncovered Dish Podcast episodes here!
To find out more, contact: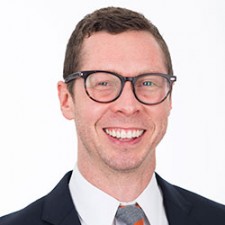 During his years of church leading, planting, consulting, and pastoring, Trey has remained convinced that high impact churches are really just churches who know how to take care of the little stuff first. He has served as pastor of Kingston UMC, College Director (serving students at Vanderbilt, Belmont and Lipscomb Universities), Director of Young Adult Ministries at First Presbyterian Church in Nashville and international missions coordinator with Joshua Expeditions.