"Pathway to Discipleship" Clustered Conference Video ft. Trey Wince
In this Clustered Conference "TED Talk," Director of New Disciples Trey Wince argues that every church ought to have a healthy and clear pathway to discipleship fit with an on-ramp, merging lane, and highway.
Clinton Church Online and Feed Truck Cafe // Rejoice in New Places For New and Different People
New places of worship and ministry for new and difference people are popping up in Greater New Jersey. Clinton United Methodist Church has an effective mobile app and are launching an online campus in September. Princeton UMC, Kingston UMC, Princeton University Wesley Foundation, and the Feed Truck exemplify connectionism by coming together in launching the Feed Truck Cafe.
To find out more, contact: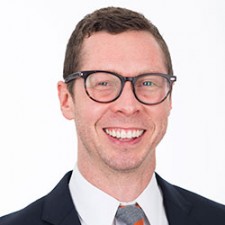 During his years of church leading, planting, consulting, and pastoring, Trey has remained convinced that high impact churches are really just churches who know how to take care of the little stuff first. He has served as pastor of Kingston UMC, College Director (serving students at Vanderbilt, Belmont and Lipscomb Universities), Director of Young Adult Ministries at First Presbyterian Church in Nashville and international missions coordinator with Joshua Expeditions.