Full Bio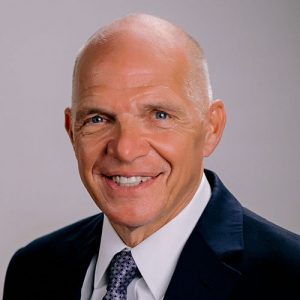 Bishop Schol was born and raised in a working class family in Philadelphia. It was here that faith and leadership were nurtured and strong values of hard work, honoring diversity, and grace were formed.
He served congregations in Saugus, Mass., Philadelphia, Pa. and West Chester Pa. In each of his congregations worship grew, mission in the community expanded and new disciples were made.
For 12 years Bishop Schol served as the Executive Director of the Frankford Group Ministry in Philadelphia. This new and emerging cooperative ministry among four United Methodist congregations went from one staff person to more than 50 staff positions. The organization led the community in developing better race relations, and provided social services, community arts and community economic development. During his ministry and after his leaving the United Methodist ministry in the Frankford community rehabilitated or built more than 200 housing units and served more than 20,000 people a year.
In the 1990's he was the denomination's urban executive serving at the General Board of Global Ministries. He developed and led two initiatives, Communities of Shalom and Holy Boldness. The Communities of Shalom initiative started more than 1,000 sites globally and trained more than 5,000 people in church and community development. The Holy Boldness started an urban training and congregational development movement.
Bishop John Schol was consecrated a bishop in 2004 after 25 years of experience as a pastor, community developer and denominational executive. As a bishop he first led the Baltimore-Washington Conference where he led a turnaround of the conference toward health and vitality as he supported the growth of 272 congregations that became Acts 2 churches, which are bearing fruit in the areas of church membership, professions of faith, connectional giving and mission involvement. In 2012 he was assigned to lead the United Methodists in Greater New Jersey. Bishop Schol has assisted church leaders in strategic planning to create vital congregations. During his leadership, the conference created new resources for clergy and laity including coaching and cohort groups, and Team Vital, a comprehensive resource for congregations on the path to vitality. A Future With Hope nonprofit corporation was also started to respond to Superstorm Sandy and the United Methodists have repaired 273 homes using more than 12,000 volunteers from 48 states who donated 300,000 hours of volunteer service and raised more than $17 million for this five year effort. In 2018, he guided leaders to launch the Miracles Everywhere fundraising campaign to support long term disaster recovery in Puerto Rico, ministry and a mission site in Tanzania, new youth and young adult programs through a new nonprofit, Next Generation Ministry and the next phase of A Future With Hope. A Future With Hope has pivoted to become a community development organization with a goal of creating 100 Hope Centers that partner congregations and communities to provide social services, affordable housing and feeding programs for the most vulnerable populations.
He has also led conferences and congregations in international mission building churches, clinics, parsonages, orphanages and schools in Zimbabwe and Nigeria.
Bishop Schol received a bachelor's degree from Moravian College and a masters and doctors degree from Boston University. He has helped start six nonprofit organizations and has served on the boards of Sibley Hospital, American University (chaired the academic affairs committee), Wesley Theological Seminary, Jane Bancroft Foundation (founding president), The Board of Child Care, United Methodist Archives and History (chairperson), United Methodist Communications, Wesley Enhanced Living, United Methodist Communities, A Future With Hope, Drew University (chairs the School of Theology), Centenary College, The Pennington School, Moravian College, and the New Jersey Coalition for Diverse and Inclusive Schools, Inc.
Bishop Schol is married to Beverly Schol. They have three grown children, Mark, Kristin and Rebecca, and three grandchildren. His hobbies and interests include family, reading, running, photography and travel.
Download full resolution image here
Download web friendly image here