Message from the Conference Secretary
Dear Members of the Annual Conference,
The Judicial Council of The United Methodist Church is considering a request from the Council of Bishop's for a declaratory decision on the validity of holding jurisdictional conferences to elect new bishops in 2022, prior to the postponed General Conference now scheduled for 2024.
Based on their ruling, the GNJ Annual Conference provided the opportunity to select individual(s) to be the nominee(s) from Greater New Jersey to the Northeastern Jurisdiction. Through our process, names of individuals for consideration for episcopal nomination were reviewed. Below are the nominees and their biographies.
The delegation elected by the 2019 Annual Conference Session to be our representatives at the Northeastern Jurisdictional Conference will examine the nominees and may bring one or more endorsements to the Annual Conference. With or without the endorsement of the delegation, any individual nominated in accordance with process provided by the conference secretary will be invited to give a 3-minute nominating speech at the Annual Conference prior to the voting process.
I look forward to greeting you on May 23 at our Annual Conference Session.
Peace of the Lord,
Rev. Shelley Smith
Episcopacy Nominee Name: Rev. Héctor A. Burgos Núñez
Appointments Served: 2019-present District Superintendent; 2015-2019 Director of Connectional Ministries; 2014-2015 Director of Worship and Urban Ministries; 2009-2014 Pastor Oasis UMC, Pleasantville NJ; 2004-2014 Associate Pastor FUMC Tuckerton, Hispanic Ministry, Casa de Esperanza; 2004-2005, Associate Pastor West Creek UMC & Barnegat UMC.
What gifts would you bring to the role of bishop? In my journey as a follower of Christ, I have discovered, have been affirmed to possess, and continually nurture the spiritual gifts of knowledge, discernment, wisdom, compassion, shepherding, teaching, leadership, and administration. These spiritual gifts, coupled with my education in business administration and theology, diverse work and life experiences, and a keen learning and curious mind and spirit, align with the gifts needed to serve in the role of bishop faithfully.
How would you approach the role of bishop, and what would be your priorities as one? I envision leading the clergy and laity pastorally by example to continually grow in their knowledge, experience, and outward expressions of the transforming love of Christ as lived out in the Wesleyan tradition. My approach to the role of bishop would be one grounded in total dependence on Christ and the guidance of the Holy Spirit, transparency, fairness, excellence, collaboration, adaptiveness, innovation, and equity.
What are three accomplishments in your ministry that indicate your experience and skill serving as a bishop? 1) I led the initiation of a new church ministry geared at being in ministry Hispanic/Latinos/as in the greater Tuckerton. I led Oasis UMC to a renewed vision for mission that resulted in the church doubling its worship attendance, significantly improving its finances, and engaging the community in innovative ways. 2) As Director of Connectional Ministries, I oversaw the implementation of the 2013-18 GNJ strategic plan and led the connectional ministries team to develop and implement resourcing programs and initiatives that were instrumental in increasing the number of highly vital congregations from 14% to 32% during this period. 3) As Director of Communications for MARCHA, led advocacy efforts that resulted in Cokesbury expanding their offering and creating a dedicated webpage for Spanish resources, and led advocacy efforts with UMCom that made way to what is today www.resourceumc.org. This webpage serves as a resource hub for UM leaders and congregations.
What would be your priorities as a bishop, and what would you lead the church to accomplish? "Christ himself gave the gift of the apostles to the church. He gave the prophets and those who preach the good news. And he also gave the pastors and teachers as a gift to the church. He gave all these people so that they might prepare God's people to serve. Then the body of Christ will be built up." Ephesians 4:11-12. I envision my priorities being 1) enabling, equipping, empowering, and encouraging the church (clergy and laity) to passionately live out our faith in the world and fulfill our shared mission of making disciples of Jesus Christ; 2) leading the church outwardly to be active agents of God's grace, mercy, and justice in the world so that lives and communities are transformed; and 3) promote and work towards unity in the church, that celebrates our rich diversity, and embodies the radical and all-inclusive grace of Christ.
While there are many important issues within the church's life today, which one do you believe is most critical and why? Essential to faithful witness and ministry into the future is breaking down the pervasive walls of racism and exclusion that are preventing many people in our communities from experiencing the all-welcoming and healing grace of Christ.
Episcopacy Nominee Name: Rev. Drew A. Dyson, PhD
Appointments Served: Bridgewater (Youth Director & Associate) 1995-2001; GBOD (Exec. Director, Shared Mission Focus on Young People) 2001-2003; Clinton (Associate) 2003-2006; Attend School (PhD program at Princeton Seminary) 2006-2010; Wesley Theological Seminary (Assoc. Professor of Practical Theology) 2010-2012; Clinton (Senior Pastor) 2012-2014; Extension Ministry (Raritan Valley D.S.) 2012-2019; Extension Ministry (CEO Princeton Senior Resource Center) 2019-Present.
What gifts would you bring to the role of bishop? An authentic and vital faith; An inspiring communicator; A visionary leader with ability to lead the strategic implementation of a vision; A heart for an open, inclusive, and affirming church; a motivating leader who empowers laity and clergy; A practical theologian who leads contextually; a strong administrator with clear understanding of UM polity; creativity and innovation; sense of humor.
How would you approach the role of a bishop and what would your priorities be as one? A bishop is first and foremost a spiritual leader whose ministry of superintending is to lead and inspire the church in its disciple-making ministry. I would be a servant leader, committed to the vital spiritual and theological formation of lay and clergy leaders, whose primary ministry is one of equipping the church for evangelical and missional witness in the world. My priorities are outlined below.
What are three accomplishments in your ministry that indicate your experience and skill to serve as a bishop? Primary author of legislation to the 2004 GC creating the Division on Ministries with Young People of the UMC. I was privileged to work with an international team of young people and adult leaders from across the church to bring this vision into reality; Pastoral leadership in congregations that were spiritually alive, theologically grounded, and missionally driven. Congregations I have served have grown in all areas of vitality as recorded in our statistics – while also, and most importantly, growing in authentic faith, theological depth, and spiritual formation; Successful superintendency in the Raritan Valley District; clergy leadership in the RVD became younger and more diverse; several congregations were inspired to develop new faith communities and collegiate ministries; shared ministry collections went from 69% to 93% in 5 years; developed new model for regional charge conferences.
As a bishop, what would be your priorities and what would you lead the church to accomplish? While there are many priorities for a new episcopal leader, my first priority as a bishop would be to listen deeply to learn and understand the context of the conference(s) to which I am assigned. While all bishops bring gifts and graces to their new ministry context, the most important first step is humbly learning the context in order to effectively lead in a new place. An additional priority for my ministry will be to spend significant time focused on the development of lay leadership – including youth and young adults – to inspire and empower lay leaders at the conference and local level to lead with evangelical and missional zeal. A third priority would be to focus on the spiritual formation and renewal of the clergy. Across the church, clergy morale has been negatively impacted by many factors including church division, the push for institutional survival, and misdirected priorities. As a bishop, I would listen to the clergy to identify needs – and lead in a way that inspires and calls forth spiritual and missional renewal.
While there are a number of important issues within the life of the church today, which one do you believe is most critical and why? The most critical issue facing The United Methodist Church is the recovery of evangelical and missional zeal that is the foundation of our Wesleyan tradition. To accomplish this renewal, the church must first embrace the expansive grace of God to create the beloved community that is welcoming, inclusive, and affirming of all people. A church that is radically open to God's grace will be motivated to proclaim the good news of God's grace in a way that is compelling to a world desperately longing for good news. My deepest desire for The United Methodist Church is to be a place of wide welcome that loves deeply, testifies to the power of God's grace, prophetically leads towards justice and reconciliation, and witnesses to God's expansive love through radical acts of service.
Episcopacy Nominee Name: Rev. Sang Won Doh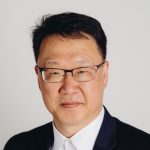 Appointments Served: The Church of the Covenant (1997-1998), Monmouth Grace UMC (1998-2004), Knowlton UMC (2004-2006), Epworth UMC (2006-2010), Calvary Korean UMC (2010-2019), Raritan Shore District Superintendent (2019-present).
What gifts would you bring to the role of bishop? I am first and foremost rooted in my relationship with the Lord. The spiritual discipline of early morning prayer as part of my Korean church tradition is foundational for my faith. I have a deep appreciation of the Methodist tradition as a fourth-generation Methodist clergy. I have a richly-blessed experience serving in local churches. I have served urban, suburban, Anglo, multiethnic, and Korean churches; and every congregation I served have witnessed significant growth in discipleship, outreach ministry, and mission activities. I also have a strong passion for the unity of a big-tent-theology Church, as I believe that the universal nature of the body of Christ is a great testament to the character of the Church – especially in today's politically and ideologically-polarized culture. I am particularly gifted in the ministry of administration. I have experience in managing large churches and in organizational leadership as chair of Order of Elder, connectional table chair, chair of Way Forward team, and Dean of the Cabinet. During this time of division and mistrust, the UMC desperately needs a renewed commitment on the mission of making disciples for the transformation of the world, and I am ready to serve as an usher of that renewal movement.
How would you approach the role of bishop and what would be your priorities as one? My primary priority would be to bring a pastoral presence and servant leadership for clergy and lay leadership. Our leaders are not only leading congregations out of the greatest global crisis in modern history, but also in and through racial injustice and denominational challenges. Immersion into deeper spirituality as a conference would strengthen the roots of the Church.
What are three accomplishments in your ministry that indicate your experience and skill to serve as bishop? 1) Turnaround leadership: Every congregation I have pastored experienced turnaround. Two churches not only got out of financial and relational crisis, but have also experienced multiplication of disciples by 100% and 200% increase in attendance. Calvary Korean UMC was recognized as one of the fastest growing UM churches nationally (out of churches with 1000 or more in attendance) in 2016 and 2017. 2) Next Generation Ministry: College and young adult ministry was a key focus in my last charge. 200 young disciples regularly attended worship. Creating a platform where next generation feel ownership is the best investment for the future of UMC. 3) Ministry for the Marginalized: Initiating food pantry, establishing outreach center, including kindergarten, summer school, senior center, language school, to serve the underserved and collaboration in organizing for Anti-Asian racism rally in GNJ.
As a bishop, what would be your priorities and what you would lead the church to accomplish? I would focus on clergy and laity servant-leadership development through coaching, mentoring, and mutual accountability groups. I would like to broaden the scope of mission and ministry with innovation such as business as mission, affordable housing, mission for ecological sustainability, strong next generation ministry, church planting with fresh expression, and more.
While there are a number of important issues within the life of the church today, which one do you believe is most critical and why? We have lost the art of making disciples. We have forgotten how to give birth to disciples. We need a new vision with clarity and deep commitment to become a church as an alternative society with radically different value systems. Call to discipleship is the invitation to a new radical community. Simpler policies and leaner structures are much needed for such a renewal.