Ep. 21 Pastor as Community Organizer ft. Christian Coon, Urban Village Church
Christian Coon, the co-founding and lead pastor of Urban Village Church, comes on the Uncovered Dish to talk about how he and Trey Hall: dreamed of a church in Chicago that is both gospel-centered and LGBT-inclusive, used community organizing techniques to plant the church, and failed boldly throughout the whole process. Urban Village Church is now a vibrant multi-site church where more than 80% of its attending members are under the age of 40. Pastor Christian Coon will be giving a workshop at the upcoming SENT Conference on November 11.
RESOURCES MENTIONED IN THE PODCAST:
Subscribe to the Uncovered Dish!
Be sure to subscribe to us on iTunes, Google Play, Stitcher, or SoundCloud to be the first to know when new episodes are released. If you have any questions, contact us at: podcast@gnjumc.org.
Remember to rate us and write us a comment!





Save
For more information, contact: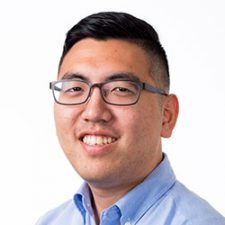 James is a storyteller, and visual arts is his medium. He is responsible for producing all audio and video elements for The United Methodist Church of Greater New Jersey and A Future With Hope. James' favorite thing to do is sit back and watch movies over buttered popcorn with his beloved wife and his two children.
Kaitlynn grew up at the Jersey Shore with no plans to move far from the beach and loves to rescue animals. She has a BA in Communication from Rutgers and is working on a MA at Monmouth University. She is starting her career in communication and has a wide variety of experiences in marketing and nonprofits.