Ep 18. The Feed Truck Cafe and Starting New Ministries ft. Jess Winderweedle and Skitch Matson
July 19, 2017
Four Methodist ministries: Kingston UMC, Princeton UMC, Feed Truck Ministries Inc., and the Wesley Foundation of Princeton University all teamed up to launch the Feed Truck Cafe: a pop-up model cafe ministry dedicated to creating a safe study space for Princeton students. Executive Director of Feed Truck Ministries Inc. Jess Winderweedle and Wesley Foundation Director Erik "Skitch" Matson come on the podcast to share their experience and encourage other churches to dream big, listen to the voice of your community, and start new kinds of ministries as well. How does the cafe operate? Where do you get grants? All this and more on this Uncovered Dish.
RESOURCES MENTIONED IN THE PODCAST:
Subscribe to the Uncovered Dish!
Be sure to subscribe to us on iTunes, Google Play, Stitcher, or SoundCloud to be the first to know when new episodes are released. If you have any questions, contact us at: podcast@gnjumc.org.
Remember to rate us and write us a comment!





Save
For more information, contact: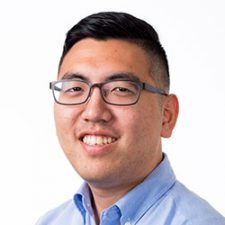 James is a storyteller, and visual arts is his medium. He is responsible for producing all audio and video elements for The United Methodist Church of Greater New Jersey and A Future With Hope. James' favorite thing to do is sit back and watch movies over buttered popcorn with his beloved wife and his two children.
Kaitlynn grew up at the Jersey Shore with no plans to move far from the beach and loves to rescue animals. She has a BA in Communication from Rutgers and is working on a MA at Monmouth University. She is starting her career in communication and has a wide variety of experiences in marketing and nonprofits.