Uncovered Dish Christian Leadership Podcast
What is the Uncovered Dish?
The Uncovered Dish Christian Leadership Podcast is a bi-monthly podcast on Christian leadership by the United Methodist Church of Greater New Jersey that uncovers stories, equips leaders, and changes the world. In this gospel-centered podcast hosts James Lee and Kaitlynn Deal invite guest on the show to share, discuss, and journey with listeners on what churches and congregations are doing in Greater New Jersey and for the Kingdom of God.
Our Most Recent Episode:

Episode 14, April 12, 2017

Church mobile apps are popping up here and there, but many fail to do it really well. Senior Pastor Michael Smith and Director of Digital Ministry Corbin Payne of Clinton United Methodist Church share about the successful launch of their Clinton Church Mobile App, which is very functional and has become a regular part of church life at Clinton. Since the app's launch, worship and small participation increased, giving has quadrupled, and the church experienced revitalization. Pastor Michael and Corbin's number one tip? Do it well. Towards the end we also get a sneak-peek into their future plans of online church. Hear more on this episode of the Uncovered Dish.
RESOURCES MENTIONED IN THE PODCAST:
Subscribe to the Uncovered Dish!
Be sure to subscribe to us on iTunes, Google Play, Stitcher, or SoundCloud to be the first to know when new episodes are released. If you have any questions, contact us at: podcast@gnjumc.org.
Remember to rate us and write us a comment!





Save
For more information, contact: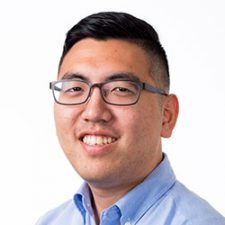 James is a storyteller, and visual arts is his medium. He is responsible for producing all audio and video elements for The United Methodist Church of Greater New Jersey and A Future With Hope. James' favorite thing to do is sit back and watch movies over buttered popcorn with his beloved wife and daughter.
Kaitlynn grew up at the Jersey Shore with no plans to move far from the beach and loves to rescue animals. She has a BA in Communication from Rutgers and is working on a MA at Monmouth University. She is starting her career in communication and has a wide variety of experiences in marketing and nonprofits.