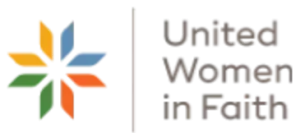 World Mental Health Day and National Depression and Mental Health Screening Month both happen in October. The United Women in Faith of Greater New Jersey will focus on mental health when they return to GNJ's Mission Resource Center (MRC) for their annual fall celebration this Saturday, October 21, at 10 a.m. to 2 p.m. The hybrid event, their first there since 2019, will be live at the MRC and also virtual via Zoom. Register at https://form.jotform.com/232335931767159. For registration questions contact Holly Cyrus at holly.cyrus@faa.gov or 609-226-5337.
"We have a great program lined up for the day," said Susan Zahorbenski, president.
Featured speaker Meg Isbitski, LSW, who is the Somerset County Department of Human Services' Mental Health Administrator, will address the increase of young people struggling to cope with life and too often dying by suicide.*
October is Mental Health Awareness Month, and the event will also focus feature "Teaching Resilience: Healthy Perspectives for Children (& All)." Following a Q&A session, attendees will take turns visiting stations to engage in healthy activities, such as music and movement, arts and aromatherapy, mindfulness exercises, and stress-relief toys. Rutgers University Medical School students will facilitate these hands-on activities.
The gathering will view a video introducing new United Women in Faith CEO Sallie Vonner and also enjoy a photo presentation of recent UWF activities around the conference. The special offering will go to support the Camden Neighborhood Center and the UWF Pledge to Mission.
*If you or anyone you know is experiencing a mental health emergency, call 988, the Suicide and Crisis Lifeline, to speak with a trained listener.