The communities of Union City, Weehawken, West New York, North Bergen and Jersey City share the common threads of being next to or very near the Hudson River, sitting in the shadow of New York City and home to six United Methodist churches. Those churches, spread throughout those cities, are binding together in what is called the North Hudson Community Development.
This format, which will officially begin July 1, will involve having two full-time pastors and two local pastors serving the six churches. It's a new concept to try and help create new ministries in those communities.
"Our idea is to put together these six churches and instead of placing a part-time pastor in each  church, make one community church," Gateway North District Superintendent Manny Sardinas  (pictured left) said. "They are going to share a lot of work. The idea is to develop new ministries out  of those churches while keeping the ministries that they have. For example, one of the churches has  a wonderful homeless ministry that serves breakfast to the homeless every other week."
Two of the four pastors are already in place. Esther Morales has been at Emanuel UMC in Union City for about a year and Rev. Joel Ajo-Fernandez is the pastor at the United Methodist Church of Union City. Joining them in July will be Rev. Benny Pillot Leoteau and P. Cesar Miyares. Morales and Pillot Leoteau are each natives of Puerto Rico while Ajo-Fernandez and Miyares are each of Cuban descent. Each of the pastors' Hispanic heritage is important to the appointment.
"The population is about 80 percent Latino and most of the churches are linked to the community around them," Sardinas said. "The churches are not merging, but working and linking together. Some of them are just eight blocks from each other. You want them to develop a sense of community so that they can do programs together."
Sardina says there has already been discussion of combining resources to bring in a gospel singer as well as combining to do their own musical performances and dramas.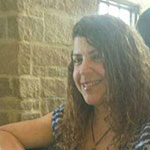 "The singer is something that can be paid for by all of the churches," Sardinas said. "But if anyone of them tried to do it by themselves, it would not be doable."
Something that Morales and Ajo-Fernandez have been doing is having combined bilingual Bible studies with three  of the churches on Mondays and Fridays.  Morales says the North Hudson team is planning to bring a lot of new and different experiences to each of the communities where the churches are located.
"This has been very well planned," she said. "We are thinking about doing services where we can each have continuity to our sermons. That way, if a different pastor follows up the next week, they can follow up on the same topic."
They plan to have a barbeque in July and will join together for a Christmas concert in December.
"We plan to invite all of the churches to the barbeque," Morales said. "One of the things we want to do is include the community and people who are not from the church."
Morales knows the North Hudson Community Development is a step in the right direction.
"I have a lot of faith in this project," she said. "I truly believe this is one of the functional options that the church has. We have to learn to share talents and resources. It has been a very good start."