12 more GNJ churches to receive $440,000. Others should apply.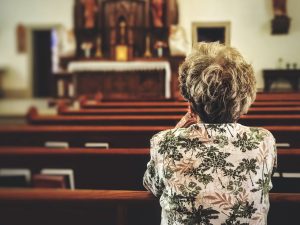 The GNJ Conference congratulates a dozen more congregations that collectively will receive nearly $440,000 in Employee Retention Credits (ERC) because they continued to lay employees during the COVID-19 pandemic. The smallest amount is $8,662; the largest, over $101,000, with varying amounts in-between.  But they had to apply for the funds, and more churches should consider doing likewise with help from a partner vetted by GNJ's Financial Team.
If your church experienced a significant decline in quarterly gross receipts or had to fully or partially suspend its operations due to a government order, you may be entitled to the credit. Eligible churches can claim the credits on amended employment tax returns for payment of social security taxes/FICA on part-time or full-time lay employees from March 13, 2020, to Dec. 31, 2021. Even churches that don't file tax returns may be eligible to apply.
"We have been promoting this opportunity to our churches for some time now," said Rob Zuckerman, GNJ Chief Financial Officer/Treasurer (rzuckerman@gnjumc.org).   "Only 78 churches out of about 500 have gone through the process, which we feel is too low. There's more money out there for churches if they pursue this. Only 18 haven't qualified while others are in progress.
There is still time to inquire about this benefit and there is no fee to file for it, said Kristen Labbe, a principal at CLA (CliftonLarsonAllen LLP) and Central Florida Business Operations Office Leader. Contact Labbe for help at kristen.labbe@CLAconnect.com or call 863-680-5615.  There is no cost to the congregation, and if a church is determined eligible, Labbe will help them apply. The fee for CLA's services will be taken out of the refund.
Churches and other employers should be wary of other third parties advising them to claim the ERC when they may not qualify. But Zuckerman and Brian Roberts, Executive Director of The United Methodist Stewardship Foundation, have vetted CLA and said they have helped other conferences.
To learn more about the ERC and your church, read "Employee Retention Credit: Worth a Second Look for Your Church" (March 1, 2023). Also see Wespath's "IRS Tax Credits (Employee Retention Credit)—Applies to Churches."