Bring New Mission to Life
Built in 1935, the Lower Trenton Bridge reads, "Trenton Makes. The World Takes." The changing economic reality of the city often challenges that message. Our aspiration is to create a place where all people are empowered to be makers, and where all people experience the abundant life of God the Maker.
The Maker's Place is a new Hope Center in Trenton, New Jersey. We're committed to creating transformative relationships that help families in poverty be makers of better lives and communities. Right now we're in diapers, metaphorically and literally! We're collecting and giving away thousands of diapers in order to gather community, grow with families, and celebrate God's abundance in our midst.
The Maker's Place is an initiative of United Methodists of Greater New Jersey. When someone becomes a United Methodist, they vow to join together with others, using their prayers, presence, gifts, service, and witness.
The Maker's Place invites you to join with us, through one or more of those five key ways:
Prayers: Pray for every child and family who will receive diapers. Pray for the new forms of community, ministry, and worship that God the Maker will bring to life.
Presence: Volunteer with the Maker's Place. We'll be distributing diapers in Trenton every other week starting Saturday, April 13th, 2019. Contact us to sign up!
Gifts: Donate diapers to the Maker's Place. To find out how to donate, or to learn how to sponsor a Diaper Drive in your church or community, visit our website.
Service: Join the team. It takes a diverse and talented group of people to start something new. Contact us to add your expertise and passion to the Maker's Place.
Witness: Become a Mission Partner through institutional and financial support. Invite Michael Reed or Susan Victor to speak at your church or to your leadership team.
Michael Reed is the pastor and managing director of the Maker's Place. Susan Victor is a United Methodist Deacon serving with the Maker's Place.
For more information on The Maker's Place contact: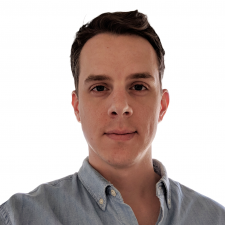 More information about Michael Reed:
Michael Reed is the pastor and managing director of The Maker's Place, a Hope Center and new church start launched in Trenton in July 2018. Michael has previously served as a pastor at Pearson Memorial UMC in Hamilton, NJ. He has received a MDiv from Princeton Theological Seminary and a MTh in Biblical Studies from the University of Edinburgh. He is passionate about asset-based community development, and new expressions of ministry with poor and marginalized people. Michael has a heart for joyful, forward-looking spirituality and the pursuit of the common good, as means of renewal for the church and the world.