Joshua Kraft Gribbin has been appointed to Wesley UMC in Edison and Trinity UMC of South Amboy and Sayreville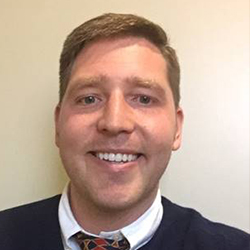 Joshua attended Wesley Theological Seminary, interned at the Federal Bureau of Prisons, worked for The National Conference on Ministry to the Armed Services (NCMAF), and was commissioned as a Chaplain Candidate in the US Navy.  He graduated from West Chester University, PA (2012). Prior to seminary, Joshua taught middle school for two years.He is currently serving both Everittstown United Methodist Church and Pattenburg United Methodist Church. Additionally, he completed two units of CPE at two different locations: Morristown Medical Center in New Jersey and St. Luke's University Hospital in Bethlehem, PA. He recently became engaged and plans on getting married in November 2019.
David Schumacher has been appointed to Christ Church in Fair Haven and Embury UMC in Little Silver
David has faithfully served Zion UMC in Egg Harbor Township since 2008. Previously he pastored Ewan and was on the pastoral staff at Elmer. He has a M.Div. from the Methodist Theological School in Ohio and a M.A. in Hebrew Scriptures from Temple University. Prior to coming into full time ministry he worked as a case worker and program manager in community mental health. He has a passion for helping people discover their place in God's mission. David is married to Pamela, a special education teacher, and they have two adult children, Ryan and Erin.
Beth Caulfield has been appointed to Franklinville UMC
Beth has served as a pastor at Sharptown North and North Hunterdon UMC. She also served as Director of Small Group Ministries where she championed the creation of Team Vital for Greater New Jersey. She is President of the Greater New Jersey Chapter of the Wesleyan Covenant Association and an active trustee at Ocean Grove Camp Meeting Association. She earned her MDIV from Drew and BA from UPENN. She and husband Tom enjoy family life with their three children and cat Bella. Exercise, travel, good food, friends and solitude when possible are a few of her other favorite pursuits.
Robyne Mayer has been appointed to St. Paul's UMC in Bay Head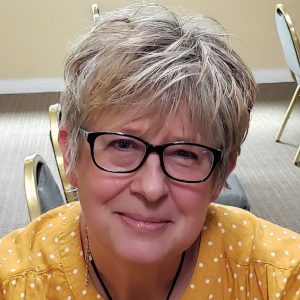 Robyne is currently on loan to the Desert Southwest Conference serving Journey UMC in Las Vegas Nevada. Previously, she served Branchville and Frankford Plains. She has an Associate's Degree in Occupational Therapy from Penn State, a Bachelor of Science with a focus on psychology from Thomas Edison State University, and a M.Div from Drew Theological School. Robyne was trained as a coach through the International Coach Federation. She and her husband Robert have four children: Jessica, Shawn, Ryan and Katie. She is passionate about spiritual formation, development of lay leadership, preaching with life application and teaching.
Samuel Park was appointed to First UMC of Delran
Samuel Park was born and raised in the New York City area. He comes from a family of pastors, and felt called to enter pastoral ministry during a college mission trip. He previously served churches in New York and Maryland, and is currently at Arcola Covenant Community of Arcola KUMC in Paramus. Sam has a passion for preaching and teaching, the local church and missions. He has a M.Div from Drew Theological School and is finishing his D.Min at Wesley Seminary. He and his wife Grace have two wonderful children, Joshua and Johannah.
Ji Sun Yang has been appointed to Haddonfield UMC as Associate Pastor for Spiritual Foundation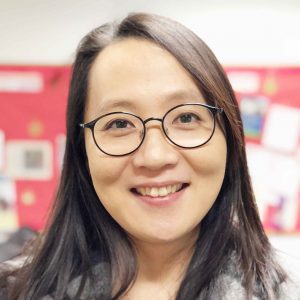 Ji Sun Yang is currently serving Repaupo United Methodist Church and St. Paul's United Methodist Church in Bridgeport. Ji Sun was born and raised in South Korea, graduated college with a computer science degree and worked as a programmer and project manager in Korea. She completed a Master of Divinity at Drew Theological School, and her first ministry with children affirmed her calling. She is passionate about sharing the story of God and people in Scripture and today, is gifted in music, and loves to learn and try new things. Her husband, Sungwoo Aiden Lee, is her best friend and supporter.
Jisun Kwak has been appointed to Audubon United Methodist Church
Rev. Dr. Jisun Kwak is currently serving Christ Church United Methodist in Fair Haven and Embury United Methodist Church in Little Silver. Previously, she has served Mendham United Methodist Church, Thiells United Methodist Church, Centenary United Methodist Church of Metuchen, and Gateway North District and Delaware Bay District as superintendent. Jisun has passion for the outreach ministry. She is also a trained pastoral counsellor and has taught and led various seminars on the subject.
Michael Smith is being appointed as Superintendent of Congregational Vitality in the Mountain Sky Conference of The United Methodist Church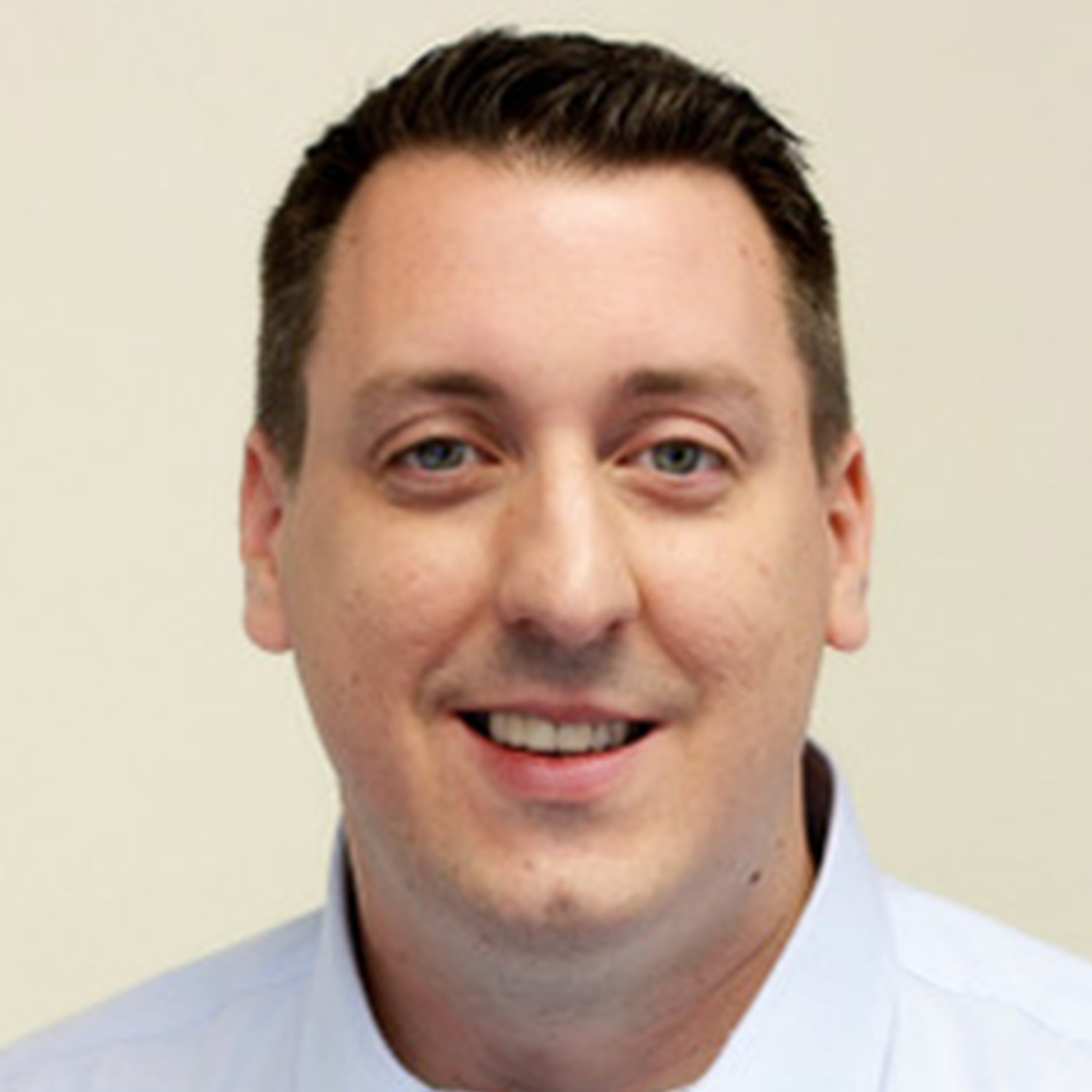 Keeyoung Yang has been appointed to Chatsworth and Tabernacle United Methodist Churches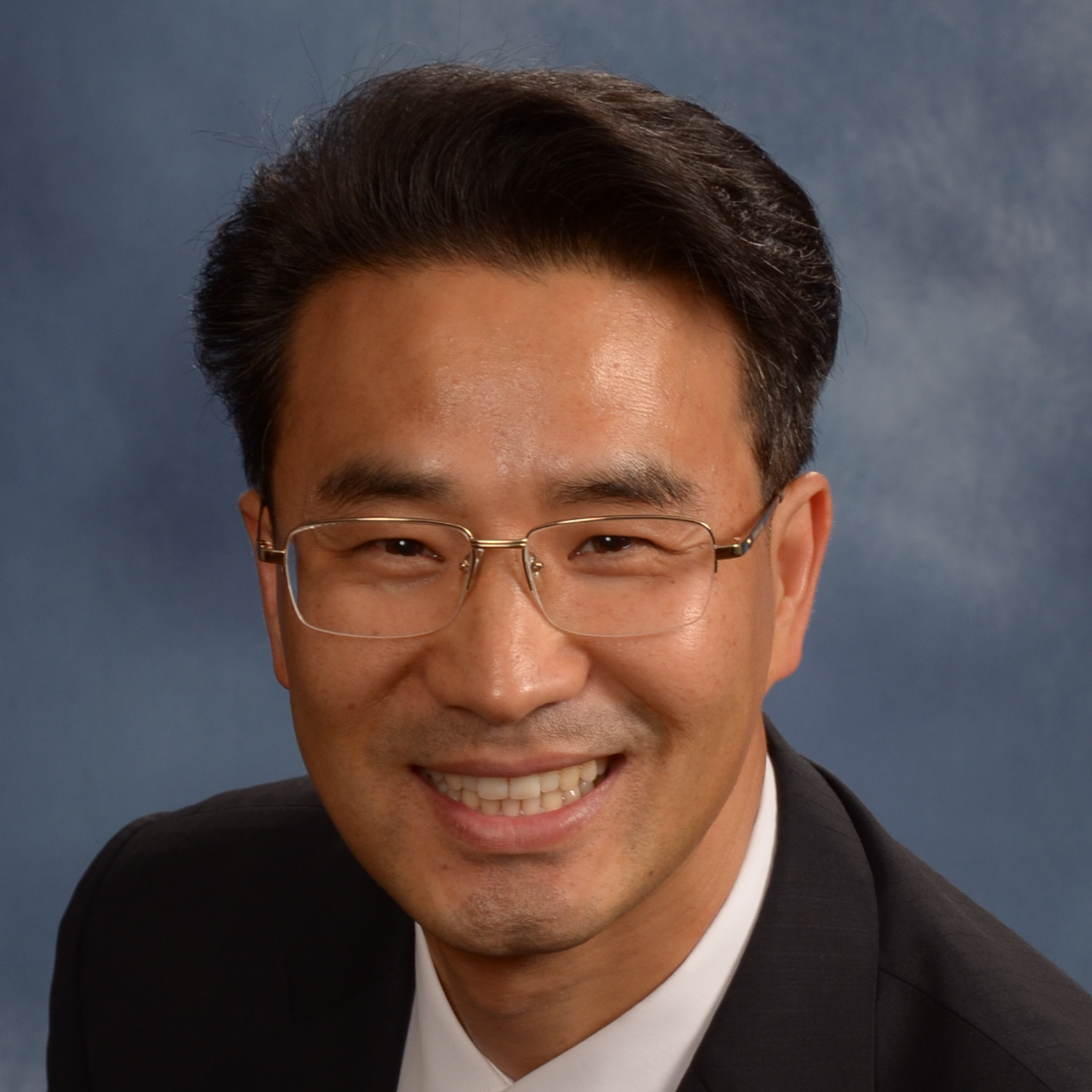 Keeyoung (Kee) Yang has been serving at St. Paul's United Methodist Church in Bay Head for five years. Previously, he served at Pitman UMC, Appenzeller Nari KUMC, NJ, Long Island KUMC, NY and Hartford KUMC, CT. He received his Master of Divinity from New York Theological Seminary while studying at the Pastor Care and Counseling program at Blanton-Peale Institute & Counseling Center, NY. He is an ordained elder in full connection. He loves to play tennis, ping-pong, and golf as well as watch movies with his family. Kee is married to Grace (Kyungsuk) and they have two children, Daniel and Jenny.
Richard Romero has been appointed to Trinity UMC in Bordentown United Methodist Church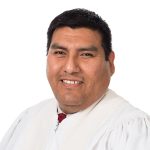 Richard Romero, who currently serves St. Luke's UMC in Long Branch, has successfully served in cross-cultural/cross-racial appointments including Asbury UMC in Camden and Aura UMC in Monroeville. He served as a community organizer for the Shalom Center at Drew University. Richard holds degrees from Montclair State University in Religious Studies (B.A.) and Drew University Theological School (M.Div.) and trained with the National Plan for Hispanic Ministry and Community Development/Church for All People. He is passionate about worship and multicultural and justice ministries. He is an artist that loves to spend time with his wife, Rev. Amarilys Gonzalez, and son, Nathan.
Tom Stark has been appointed to First UMC in Millville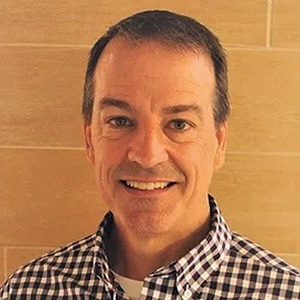 Tom is completing his tenth year as pastor of Good Shepherd, Northfield and fourth year as pastor of Lifegate Church, Somers Point. He has served as a Circuit Leader for the Cape Atlantic District, completed Coach Approach Skill Training and has coached clergy on his district. He holds an undergraduate degree in Business Finance from Pennsylvania State University, a Non-Profit Board Leadership Certificate from LaSalle University, and a Masters of Divinity degree from Palmer Theological Seminary. He and his wife, Gwen have three awesome children and a beautiful daughter-in-law.
Steven G. Bechtold has been appointed to Sparta United Methodist Church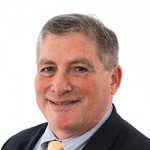 Steve is completing his eighth year as Skylands District Superintendent. Previously, he served in the United Methodist Star Parish in Warren County, Associate Conference Council Director for Camping and Retreats/Resident Director at Aldersgate, as well as pastor in Branchville and Butler. He is a graduate of Albright College, Drew University, holds a certificate in Spiritual Direction from the Guild for Spiritual Guidance and is a Minister of Christian Education. Steve has a passion for preaching, teaching, mission engagement, coaching and community building. He is married to the Rev. Ellen Mearns Bechtold. They have two grown children and four grandchildren.
Christina Lelache has been appointed to the United Methodist Church of Summit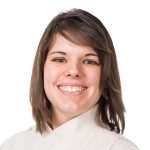 Christina Lelache is currently serving as the Associate Pastor for Spiritual Formation at Haddonfield UMC. She received her M.Div from Methodist Theological School in Ohio, where she also served as the Student Associate Pastor at William Street UMC. At the conference level, Christina serves on the Board of Ordained Ministry. She has a heart for learning, engaging spirituality through creativity and helping people deepen their love of God. Christina enjoys reading, exploring the wonder of God's creation through photography and spending time with her husband and daughter.
Matt Enzler has been appointed to Bishop Janes UMC in Basking Ridge
During college, Matt clarified his call to ministry while working at Tennessee, Mountain. T.O.P., He interned at the Wesley Foundation at the University of Montana, and participated in the Christian ministry (ACMNP) of Yellowstone National Park.  Prior to coming to NJ to obtain his M.Div, he worked as a prosecutor and in a soup kitchen at Audubon Park UMC in Spokane WA.  Since July 2017, he has served as pastor of Titusville UMC, through Mosaic Ministries.  His work as a prosecutor informs his faith with grace and forgiveness and his ministry works with all people to lead them to know Jesus Christ.
Janice Sutton Lynn has been appointed to Morrow Memorial United Methodist Church in Maplewood
Janice has been serving as pastor of Sparta UMC. Previously, she served Highland Park and Wantage. She finds great spiritual depth in the liturgical calendar, centering prayer, contemplative worship and conversations of faith. She is a passionate preacher who considers leading worship an enormous privilege. Janice began preaching in 1997 at the Bowery Mission while an advertising account executive in NYC where she was a member at Fifth Avenue Presbyterian Church. Janice is a fully trained coach and has served the district and GNJ on conference committees including Communications, COSROW, CUIRC, DCOM and CF&A.
Shawn Callender Hogan has been appointed to First UMC of Oakhurst
Shawn Callender Hogan is a fourth-generation Methodist clergyperson. She responded to a childhood call into ministry and has been in ordained ministry for 37 years. She received a Masters of Divinity from Princeton Theological Seminary and has served churches in Neshanic Station, Ridgefield Park, Dumont, Whitehouse, and Summit. Among other conference responsibilities, she served as the Chair of the Conference Board of Ordained Ministry for five years and is completing a certification program for spiritual direction.
Landon (Lan) Wilson has been selected to serve as GNJ's Director of Worship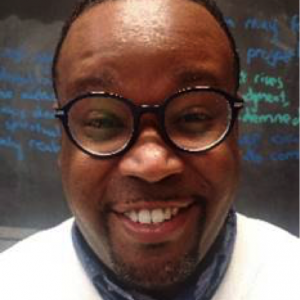 Lan Wilson is a Kentucky native who has been leading worship since he was ten. He comes from a family with four generations of pastors and has traveled the world doing ministry and music. He is a graduate of Sullivan University and Georgetown College. Lan most recently served as worship pastor for Cross Point Church, a multi-cultural, multi-site, multi-generational United Methodist Church in Harrisburg, PA. Lan loves food, music (especially karaoke), and new adventures. He is really looking forward to building new relationships in GNJ. Lan will be joining the GNJ staff team on February 14, 2019.
Drew A. Dyson has been appointed to an extension ministry as Executive Director of the Princeton Senior Resource Center effective March 19, 2019
Drew A. Dyson has been a United Methodist pastor for 19 years, most recently serving as District Superintendent for the Raritan Valley District. He has served as a lead pastor, seminary professor, denominational executive for young people's ministry, and an associate pastor. He has authored several books, primarily focused on ministry with young people and most recently Wesleyan missionaries theology. He holds both his M.Div. and Ph.D. from Princeton Theological Seminary. He and his wife, Rev. Diane Dyson (a GNJ Deacon) have four children: Timothy, Jeremy, William, and Allison.
Hector A. Burgos has been appointed to Capital District Superintendent
Héctor A. Burgos currently serves as GNJ's Director of Connectional Ministries. He has previously served as pastor of Oasis UMC in Pleasantville, associate pastor of FUMC of Tuckerton, assistant pastor of West Creek UMC and on MARCHA's executive team. He has an M.Div from Drew University and a B.A. in Business Administration from the University of Puerto Rico. He is a Lewis Community Leaders Fellow and a Certified ICA Coach. He is passionate about urban, multicultural and justice ministries. Hector is married to Jazelis Adorno, pastor at Simpson UMC in Perth Amboy, and they have four children Fabian, Joel, Marcos and Valeria.
Sang Won Doh has been appointed to Raritan Valley District Superintendent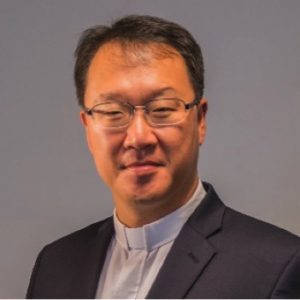 Sang Won Doh is senior pastor at Calvary Korean UMC. He is currently serving Calvary Korean UMC in East Brunswick where his grew the congregation from 500 to 950 in worship. Previously, he served Monmouth Grace UMC in Eatontown where attendance grew from 110 to 300. As a result, he became the recipient of Denman Evangelism award in 2003. Sang Won Doh served as a member of Board of Ordain Ministry from 2000-2012 and Order of Elder Co-Chair from 2004-2008. He is currently serving the Chair of the Connectional Table Chair for GNJ. He is a turnaround spiritual leader.
Eunice Vega-Perez has been appointed to Skylands District Superintendent
Eunice Vega-Perez currently leads Bishop Janes UMC in Basking Ridge and on the Executive Committee of the GNJ Board of Ordained Ministry. She has effectively served in cross cultural/cross racial appointments since 2003. She has a D.Min. in Church Leadership Excellence from Wesley Theological Seminary, an M.Div from Drew University and a BS in Nursing from the University of Puerto Rico. Eunice has served a wide range of leadership positions including as a clergy delegate to the 2016 General Conference, on the executive team of MARCHA and as a board member of the General Commission on the Status and Role of Women.
Scott Clifton has been appointed to Groveville UMC and Siloam UMC in Freehold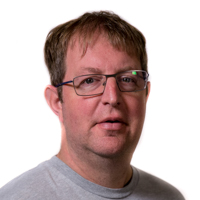 A lifelong United Methodist, Scott Clifton has served Chambers UMC, Jackson UMC as assistant pastor and Saint Andrew UMC as youth leader. Scott believes that when we let God's love work through us we can then share that love with others. The way we share God's love with others may be the only time they see the love of Christ. He is working to complete a Masters of Divinity at Drew University Theological School. He is married with six children.
Hyun-Bo Shim has been appointed to an extension ministry as US Army Chaplain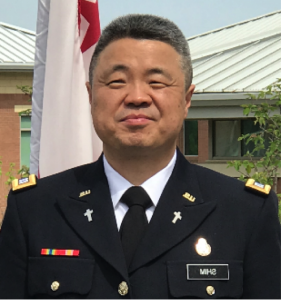 Hyun-Bo Shim was ordained 1998 and has served local churches including Harvey Memorial in Pt. Pleasant, Old First in Long Branch and Fairton and Dividing Creek. In 2016, he joined the Army National Guard to serve beyond the walls of the church. He represents and serves the church in a unique setting that cannot be ministered by a civilian clergy. He will be deployed overseas to serve soldiers beginning January 26, 2019. He will fulfill the army chaplain's motto, "For God and Country" with a duty to "nurture the living, care for the wounded, and honor the fallen".
Susan Victor has been appointed to The Maker's Place in Trenton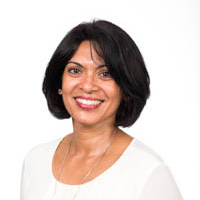 Susan Victor found her faith home in the United Methodist Church after moving to the US from India. She completed her theological training at Union Biblical Seminary, India and Princeton Theological Seminary. She has an MSW from the University of Pennsylvania and is a licensed clinical social worker. Susan is serving as Chaplain and Director of Counseling at Womanspace: a not for profit social service agency that serves individuals and families impacted by domestic violence and sexual assault and Princeton UMC where she particularly loves working with the confirmation class each year.
Eric Drew has been selected to serve as Executive Director of Next Generation Ministries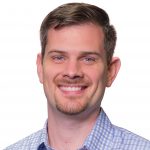 Eric Drew has served as the GNJ Director of Worship since 2014. In that role, he championed IGNITE youth conference, helped relaunch GNJ camps and initiated the annual IGNITE Youth Leaders Day resourcing program. In addition, he served as GNJ's worship leader during Annual Conference and at all major events, released a CD of his own Weslyan-based music, led countless workshops, resourced innovative ministries in GNJ local churches and led the development of the new worship series initiative Breakthrough. Eric shares his life with his wife Dulce and their twin daughters.