Landon (Lan) Wilson has been selected to serve as GNJ's Director of Worship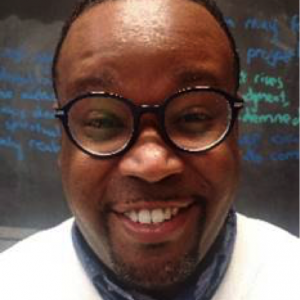 Lan Wilson is a Kentucky native who has been leading worship since he was ten. He comes from a family with four generations of pastors and has traveled the world doing ministry and music. He is a graduate of Sullivan University and Georgetown College. Lan most recently served as worship pastor for Cross Point Church, a multi-cultural, multi-site, multi-generational United Methodist Church in Harrisburg, PA. Lan loves food, music (especially karaoke), and new adventures. He is really looking forward to building new relationships in GNJ. Lan will be joining the GNJ staff team on February 14, 2019.
Drew A. Dyson has been appointed to an extension ministry as Executive Director of the Princeton Senior Resource Center effective March 19, 2019
Drew A. Dyson has been a United Methodist pastor for 19 years, most recently serving as District Superintendent for the Raritan Valley District. He has served as a lead pastor, seminary professor, denominational executive for young people's ministry, and an associate pastor. He has authored several books, primarily focused on ministry with young people and most recently Wesleyan missionaries theology. He holds both his M.Div. and Ph.D. from Princeton Theological Seminary. He and his wife, Rev. Diane Dyson (a GNJ Deacon) have four children: Timothy, Jeremy, William, and Allison.
Hector A. Burgos has been appointed to Capital District Superintendent
Héctor A. Burgos currently serves as GNJ's Director of Connectional Ministries. He has previously served as pastor of Oasis UMC in Pleasantville, associate pastor of FUMC of Tuckerton, assistant pastor of West Creek UMC and on MARCHA's executive team. He has an M.Div from Drew University and a B.A. in Business Administration from the University of Puerto Rico. He is a Lewis Community Leaders Fellow and a Certified ICA Coach. He is passionate about urban, multicultural and justice ministries. Hector is married to Jazelis Adorno, pastor at Simpson UMC in Perth Amboy, and they have four children Fabian, Joel, Marcos and Valeria.
Sang Won Doh has been appointed to Raritan Valley District Superintendent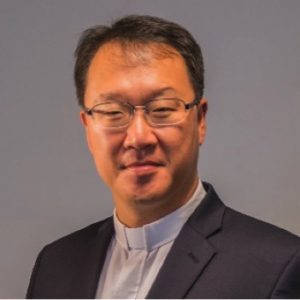 Sang Won Doh is senior pastor at Calvary Korean UMC. He is currently serving Calvary Korean UMC in East Brunswick where his grew the congregation from 500 to 950 in worship. Previously, he served Monmouth Grace UMC in Eatontown where attendance grew from 110 to 300. As a result, he became the recipient of Denman Evangelism award in 2003. Sang Won Doh served as a member of Board of Ordain Ministry from 2000-2012 and Order of Elder Co-Chair from 2004-2008. He is currently serving the Chair of the Connectional Table Chair for GNJ. He is a turnaround spiritual leader.
Eunice Vega-Perez has been appointed to Skylands District Superintendent
Eunice Vega-Perez currently leads Bishop Janes UMC in Basking Ridge and on the Executive Committee of the GNJ Board of Ordained Ministry. She has effectively served in cross cultural/cross racial appointments since 2003. She has a D.Min. in Church Leadership Excellence from Wesley Theological Seminary, an M.Div from Drew University and a BS in Nursing from the University of Puerto Rico. Eunice has served a wide range of leadership positions including as a clergy delegate to the 2016 General Conference, on the executive team of MARCHA and as a board member of the General Commission on the Status and Role of Women.
Scott Clifton has been appointed to Groveville UMC and Siloam UMC in Freehold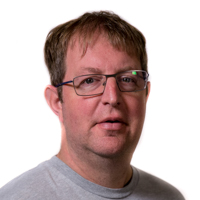 A lifelong United Methodist, Scott Clifton has served Chambers UMC, Jackson UMC as assistant pastor and Saint Andrew UMC as youth leader. Scott believes that when we let God's love work through us we can then share that love with others. The way we share God's love with others may be the only time they see the love of Christ. He is working to complete a Masters of Divinity at Drew University Theological School. He is married with six children.
Hyun-Bo Shim has been appointed to an extension ministry as US Army Chaplain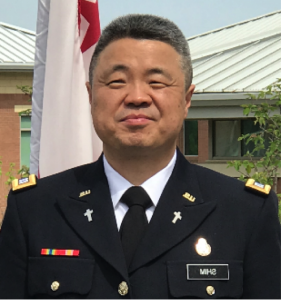 Hyun-Bo Shim was ordained 1998 and has served local churches including Harvey Memorial in Pt. Pleasant, Old First in Long Branch and Fairton and Dividing Creek. In 2016, he joined the Army National Guard to serve beyond the walls of the church. He represents and serves the church in a unique setting that cannot be ministered by a civilian clergy. He will be deployed overseas to serve soldiers beginning January 26, 2019. He will fulfill the army chaplain's motto, "For God and Country" with a duty to "nurture the living, care for the wounded, and honor the fallen".
Susan Victor has been appointed to The Maker's Place in Trenton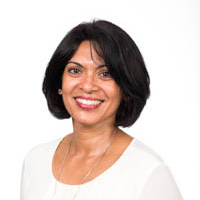 Susan Victor found her faith home in the United Methodist Church after moving to the US from India. She completed her theological training at Union Biblical Seminary, India and Princeton Theological Seminary. She has an MSW from the University of Pennsylvania and is a licensed clinical social worker. Susan is serving as Chaplain and Director of Counseling at Womanspace: a not for profit social service agency that serves individuals and families impacted by domestic violence and sexual assault and Princeton UMC where she particularly loves working with the confirmation class each year.
Eric Drew has been selected to serve as Executive Director of Next Generation Ministries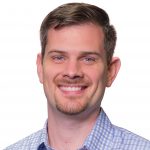 Eric Drew has served as the GNJ Director of Worship since 2014. In that role, he championed IGNITE youth conference, helped relaunch GNJ camps and initiated the annual IGNITE Youth Leaders Day resourcing program. In addition, he served as GNJ's worship leader during Annual Conference and at all major events, released a CD of his own Weslyan-based music, led countless workshops, resourced innovative ministries in GNJ local churches and led the development of the new worship series initiative Breakthrough. Eric shares his life with his wife Dulce and their twin daughters.