Kate Hillis has been appointed to the UMC in Madison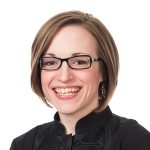 Kate Hillis has served as the lead pastor of Hopewell UMC and Lumberton UMC, and as the Children and Youth Director at Kingston UMC. She is a chaplain at Trenton Psychiatric Hospital and a consultant for Ministry Architects. Kate has a M.Div. and a M.A. from Princeton, as well as a B.A. in Religion and Youth Ministry from Houghton College. She is passionate about ministry with youth, young adults, and families, creative and meaningful worship experiences, and the church radically transforming lives by the love of Christ in the world. Kate is married to Wren, also a pastor in GNJ.
Jin Kook Kim has been appointed to UMC of Little Falls
Jin Kook Kim grew up in Incheon, South Korea. He has served as pastor for pre-k to young adult ministry at Methodist churches in Korea and U.S., and senior pastor at Cedar Cliff UMC in Haledon, before serving in the current appointment, associate pastor at Grace UMC in Wyckoff. He is a graduate of Methodist Theological Seminary (B.Th. and Th.M.) and Drew University (M.Div.). His key words for his life and ministry are Love and Grace. He and his wife, Jung Ae have two children and their third child will be born in March, 2018.
James Lee has been appointed to Wesley UMC in South Plainfield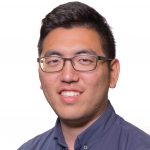 James Lee currently serves as the Manager of Visual Arts for the United Methodists of Greater New Jersey and as senior pastor of Conklin UMC in South River. He has previously served as the associate pastor of Calvary Korean UMC for four years. He received his M. Div from Drew Theological School in 2014 and his B.A. from Rutgers University. James is passionate about creative worship, student ministries and the discipleship of new believers. He has been married to his wife Julie since 2012, and they have two young children, Amy and Adam.
Tom Perry has been appointed to Trinity UMC in Pennsville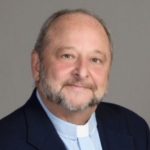 Thomas Perry has served several churches in New Jersey, the most recent being South Seaville, for 16 years. He is a graduate of the Lutheran Theological Seminary (MA) and Palmer Seminary (D.Min) He also attended the University of Pennsylvania Marriage Council and is a member of the American Association of Marriage and Family Therapists. Tom was ordained, married, and received his doctorate all in the same week. He is married to Pat and they have two daughters, Casey and Albina. They have two grandchildren with one more on the way.
Robb Shoaf has been appointed to Archer UMC
Robb W. Shoaf has served five churches during the last four decades. After seminary, he returned to school for a Ph.D. at Drew University and later a Master's degree at NYU. Over the last twenty years Robb's work has expanded to include bridging the boundary between the secular world outside and the spiritual world within recognizing the church is only one part of parishioners' lives in a culture that finds needs met through other organizations. Robb and his wife Kathy have four grown children and six grandchildren. Robb enjoys playing the piano, running and building furniture.
Ronell Howard has been appointed to Piscataway UMC
Ronell J. Howard, a native of Fort Smith, Arkansas, was raised in New York City and is a graduate of the State University of New York at Stony Brook with a Bachelor of Arts degree in English Literature. Upon graduation from Princeton Theological Seminary, she was awarded the Jagow Award for Excellence in Speech and Homiletics and selected to serve as a Pastoral Resident at Concord Baptist Church of Christ in Brooklyn in the Transition into Ministry Program (TiM). Ronnell served as pastor of the newly merged Cornerstone Community Church-UMC in Norwalk, CT. She is excited to serve this new community.
Tom Korkuch has been appointed to First UMC of Moorestown
Tom Korkuch is in his twenty-third year of ordained ministry. He has served as student assistant pastor at Sparta UMC, associate pastor at Grace UMC in Wyckoff, and senior pastor at Westwood UMC before serving in his current appointment at Archer UMC in Allendale. He is a graduate of Rutgers University (BA in History and Religion) and Drew University (MA in Biblical Studies and MDIV). He has a strong mission focus and enjoys facilitating learning and spiritual growth. He has been married for 26 years to his wife, Lisa, and has two children – Patrick, 22, and Michael, 19.
Jenny Smith Walz has been appointed to Princeton UMC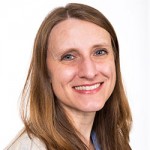 Jenny transferred to GNJ in 2016 after serving churches in the Desert Southwest Conference for 12 years. She has served on the pastoral team at Trinity UMC, Hackettstown, for the last four years. She is a graduate of Duke Divinity School, a Lewis Fellow, a trained coach and spiritual director. She's been called to help people come more fully alive as deeply committed disciples of Jesus Christ, particularly through practices of spiritual formation, liturgy, and community-building justice and service. She and her husband Robert, an engineer, have a three year old son, Elliot, and together they love adventures and discovering more about our wondrous world.
Brian Rhea has been appointed to Cross Keys UMC in Williamstown
Brian Rhea grew up in Newark, Delaware. After graduating from the University of Delaware, he studied Scripture at Asbury Seminary, Princeton Seminary, and Boston College.  He served as a student pastor at Wesley Chapel UMC near Nicholasville, Kentucky, as an associate at Haddonfield UMC and as solo pastor at Fourth and Newcombtown UMCs in Millville. Ordained in 2016, Brian is married to Jan, currently a high school math teacher at Cumberland Christian School. They have three children and a cat. Brian enjoys helping people encounter God through worship, spiritual formation, small groups, and prayer.
Dianna Stone has been appointed to Whitehouse UMC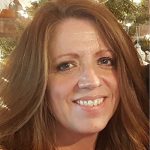 Dianna Stone received a Masters of Divinity from Drew University Theological School in 2017. She is passionate about encouraging multi-generational relationships in a congregation, as well as creating strong bonds between the church and its community. Dianna has been the pastor of the Boonton UMC since 2012. In addition, she is currently the lead Chaplain with the Karen Ann Quinlan Hospice Organization. Dianna has always had a special connection to, and a love for, children, youth and young adult ministries. Dianna is married to her husband Tim and together they have 6 adult children.
Heather Valosin has been appointed to Denville Community UMC
Heather Valosin currently serves Montville and Mt. Fern United Methodist Churches. A graduate of Drew Theological School, she has been the Director of Pastoral Care at Trinity United Church in Warren and a youth leader in Summit and Madison, as well as in Grenoble, France. Before entering parish ministry, Heather worked with the Lakota tribe on the Rosebud Reservation in SD through Communities of Shalom. She also taught exceptional children in Henderson, NC and spent five summers working at Jumonville, a United Methodist camp in western PA. Heather and her husband, Eric, have two sons and together they enjoy hiking, making music and playing board games.
William Williams III has been appointed to First UMC in Westfield
William M. Williams, III is the husband of Joyce and father to Julia (6), William, IV (3), and James (3). He has served UM congregations as youth, student, and senior pastor at Clonmell-Gibbstown, Billingsport-Paulsboro, and Asbury-Atlantic City, respectively. He is recording secretary of the GNJ Board of Pension and Health Benefits and a Lewis Center for Church Leadership Fellow. He has a Bachelor of Arts in economics from Swarthmore College, a post-baccalaureate certification in pre-medicine from Drexel College of Medicine, and a Masters of Divinity from Drew University. His ordained ministry call is based on the Good Samaritan scripture.
David Yun has been appointed to Central Linwood UMC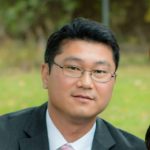 David Yun has been serving cross-cultural ministry since 2001 and has served Lyndhurst UMC, Beverly UMC, and Tuckerton UMC. He has been blessed with wonderful congregations that helped him grow as a pastor and a person. He currently serves on the Board of Ordained Ministry and chairs the continuance sub-committee. He is passionate about the Lordship of Jesus Christ and its implications for discipleship and relationship with God. He enjoys learning new things. Pastor David and Jennifer, his wife, have a son named Jonah. He received his M.Div from Drew Theological School.