In the midst of the busyness of life, people are meeting in small groups to discuss issues that are meaningful to them, offer mutual support, and explore their relationship to God. Men, women, couples, teens and young adults are gathering regularly to talk about how God was working in their lives.
Small Group ministry has its foundation in both the Bible and church history. Jesus and Paul did significant ministry in small groups. John Wesley developed a system of discipleship by gathering people together to share how they were doing in their walk with God.
Today in the GNJ we still hold to the belief that faith is best nurtured in a small group setting. Relationships built within a small group draws us closer to each other and nearer to God. Small Groups helps us create a more intimate and meaningful understanding of our faith.
New resources will soon be available to help you form Small Groups as well as support and enliven the Small Groups that are currently active in your congregations.
For more information on the formation or development of Small Groups contact: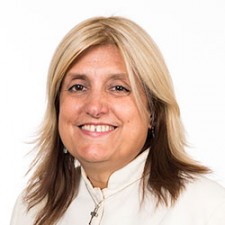 Gina has served as a pastor in Greater New Jersey for 17 years, and she is excited to partner with pastors and laity in developing relationships through small groups and faith formation ministries. She has witnessed the transformational power of small group ministry throughout her life. She believes that ministry is mainly about relationships, our connection with God, our fellow believers, the community, and the world. Gina enjoys meeting with people and brainstorming. She loves to cook and firmly believes some of the best ministry occurs around a table. Gina graduated from Moravian Theological Seminary; her thesis focused on refreshing some of the disciple making practices of early Methodists.