We are partnering with Stellar Technology Solutions for our accounting and reporting needs. This means expanded services and benefits for you, our account holders:
Fully web-based, 24/7 access for foundation fund-holders via their respective portals
Ability to initiate deposits and withdrawal requests online with ACH capabilities
Multi-level, flexible statements at client foundation level
Real-time transactions/audit trail
Instantaneous data and tracking
SSAE-18 audit/control compliance for both Stellar & colocation data centers
In preparation for the transfer of accounting, there are two important items for account holders to be aware of:
All deposits and withdrawals to be made in 2020 must be completed by December 12
Any gifts of stocks to accounts need to be completed by December 12
We will be transitioning the system in the second half of December, and accounting will go live January 1, 2021. Access to accounts online should be available in March, and training will be scheduled for account holders.
If you have any questions about December deposits or withdrawals or our new accounting system, please contact Jana Purkis-Brash.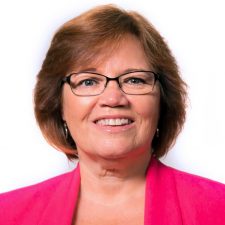 Jana Purkis-Brash brings 35 years of ministry experience in diverse settings around GNJ to the role of Executive Director of the GNJ Stewardship Foundation. She oversees the GNJ Stewardship Foundation serving congregations as they seek to faithfully invest funds to grow ministry and as an opportunity for individuals to give gifts to fund vital ministries within GNJ. Jana is available to meet with churches and pastors to discuss joining the GNJ Stewardship Foundation, Church Stewardship, and Planned Giving. Jana is married to Donald Brash a professor at Palmer Theological School. They have one daughter, Leah, and two grandchildren. She enjoys days at the Jersey shore, cooking, walking along the D&R canal trail and adventures with the grandchildren.