The United Methodist Stewardship Foundation of Greater New Jersey
The United Methodist Stewardship Foundation of Greater New Jersey (UMSF)
The UMSF serves the financial stewardship and investment needs of Greater New Jersey, its local churches and its agencies. We partner with local churches and agencies in GNJ to invest, grow, manage and utilize funds so that they can multiply their ministry to make disciples of Jesus Christ for the transformation of the world.
We work with churches to develop endowments, manage reserve funds and encourage planned giving. Our investment policy follows the socially responsible investing practices of the United Methodist Church. The investment management is handled by Wespath Investment Management in accordance with United Methodist principals. Currently, we have over $33 million in assets under management. Services include stewardship education and planned giving counsel.
For more information contact: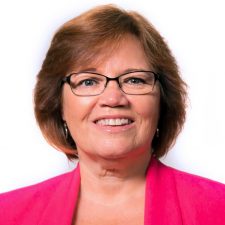 Jana Purkis-Brash brings 35 years of ministry experience in diverse settings around GNJ to the role of Executive Director of the GNJ Stewardship Foundation. She oversees the GNJ Stewardship Foundation serving congregations as they seek to faithfully invest funds to grow ministry and as an opportunity for individuals to give gifts to fund vital ministries within GNJ. Jana is available to meet with churches and pastors to discuss joining the GNJ Stewardship Foundation, Church Stewardship, and Planned Giving. Jana is married to Donald Brash a professor at Palmer Theological School. They have one daughter, Leah, and two grandchildren. She enjoys days at the Jersey shore, cooking, walking along the D&R canal trail and adventures with the grandchildren.