The Mission Fund Campaign
The people of the United Methodist Church are in the middle of a multi-year Mission Fund Campaign to raise $12 million to help people in recovery from Superstorm Sandy, fight malaria in Africa, and revitalize mission in our local communities.
In 2013, as a part of the strategic plan of Greater New Jersey, our conference committed to use our connection t make a difference in people's lives globally, regionally and nationally.
Our goals include raising:
$7 million for helping people whose lives were devasted during Superstorm Sandy. Learn more about our mission work at A Future With Hope here. www.afuturewithhope.org
$2 million to help fight malaria in Africa. Learn more about our mission work at Imagine No Malaria here. www.imaginenomalaria.org
$3 million to help our congregations connect with their communities through local mission work.
For more information on the Mission Fund, contact: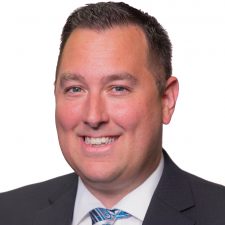 Brian joins GNJ with extensive experience in banking as a Branch and Development Manager. He brings skills, gifts and experience to the developing Foundation and Stewardship Team. When not at work Brian is active in his local church, Glassboro First United Methodist Church and in several community organizations. Brian resides in Glassboro NJ with his wife Sarah and Golden Retriever, Bailey.