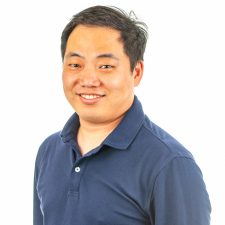 Seunghyun Lee has been appointed to the Union Grove UMC and Willow Grove UMC as a team.
About Seunghyun Lee
Seunghyun Lee has been serving the Livingston KUMC as a youth pastor for the past three years while studying at Drew Theological School in the master of divinity program. Before coming to Drew, he graduated from Methodist Theological University in South Korea and served diverse leadership positions in various churches and places. His natural ease with and love for serving a church, along with his consideration to building relationships and sharing the life in the faith, make him stand strong to hold the name of Jesus. Seunghyun is enjoying his new life with his wife, Joohee Kim. They were married last March.
Union Grove UMC
488 Union Road
Elmer, NJ 08318
Willow Grove UMC
1845 Parvin Mill Road
Pittsgrove, NJ 08318
About Union Grove UMC and Willow Grove
Union Grove UMC and Willow Grove UMC are located in rural Pittsgrove, Salem County. Their mission is to welcome all to come and experience the beauty of Jesus Christ, preparing hearts to go and make disciples. Sunday morning services at each congregation are traditional, with a "Beacon of Light" gathering each Saturday evening starting in April. Special services are combined with emphasis on inviting family, friends and the community. The Wesley League, providing a safe and friendly place for kids to connect with God and each other, is being planned to meet monthly.
First Korean UMC in Cherry Hill
Mailing Address
1995 Marlton Pike East
Cherry Hill
,
NJ
08003