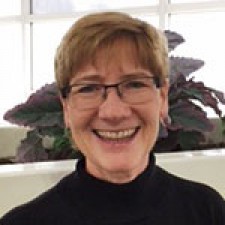 Sandy Santangelo has been appointed to Summerfield United Methodist Church and Oxford Colonial United Methodist Church.
About Sandy Santangelo
Sandy Santangelo is a certified candidate for ordained ministry and will be licensed as a local pastor at annual conference this year. She has been the Organist and Music Director at Gladstone United Methodist Church since 2006, and a Certified Lay Servant over the past few years participating in ministry in both the Gladstone and Bernardsville United Methodist churches. Sandy currently lives in Bridgewater NJ with her husband, has a Degree in Accounting from Kean University and is employed full time as a Vice President/Controller in lower Manhattan NY.
About Summerfield UMC
70 Summerfield Road
Belvidere, NJ
Summerfield UMC in Warren County, is a congregation with a rich heritage and hopeful future. This congregation is active in community mission, particularly through serving as a host site for Family Promise (Interfaith Hospitality Network). The church has an active women's ministry and participates in small groups for fellowship and formation.
About Oxford Colonial UMC
32 Washington Ave
Oxford, NJ
Colonial UMC in Oxford is a historic church with a recently renovated building. Colonial is known in the community for its active Sunday school and vibrant traditional worship service.
Colonial UMC in Oxford
Mailing Address
32 Washington Ave
Oxford
,
NJ
07863
Summerfield UMC
Mailing Address
482 Country Club Rd
Bridgewater
,
NJ
08807