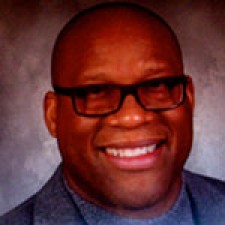 Michael W. Turner has been appointed to Oceanville United Methodist Church.
About Michael Turner
Michael W. Turner was born and raised in Atlantic City and has worked as a police officer and a firefighter. Currently, he is a full-time elementary teacher for the Atlantic City Board of Education. He obtained his Bachelor's degree from Rowan University and in 2010; Michael received a Master's degree from Grand Canyon University. He is presently in his third year of seminary school at Lutheran Theological Seminary of Philadelphia where he will be receiving a Master of Divinity. Michael enjoys his classic cars and vinyl record collection. Michael is married to Lourdes and has two children. They live in Galloway.
About Oceanville UMC
190 So New York Rd
Oceanville, NJ 08231
Oceanville United Methodist Church is located in a small rural town. There is one traditional service each Sunday with special services on Christmas Eve, Ash Wednesday and Maundy Thursday. They have Sunday School and Vacation Bible School. The UMW and church work together on many of the activities and support the local food pantry, provide gifts for children in needy families, Easter baskets for children and stamps for folks at Wesley Manor to send Christmas cards. They hold a monthly Bible study and support the missions and budget of the church. We are known as the Small Church with the Big Heart.
Oceanville UMC
Physical Address
190 S New York Rd
Oceanville
,
NJ
08231
609-748-6730
Mailing Address
P.O. Box 324
Oceanville
,
NJ
08231