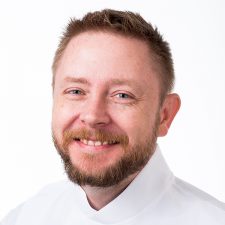 Michael Howard has been appointed full-time associate pastor at Trinity United Methodist Church in Mullica Hill.
Michael Howard
Michael Anthony Howard is a passionate and intellectually engaged Christian leader. With his wife, Zion Yi-Howard, he has done ministry all around the world, including Peru, Brazil, India, and Ethiopia. He has a Master of Public Administration from Morehead State University and a Master of Divinity from Drew Theological School. Prior to moving to New Jersey, he spent several years as a mathematics teacher and the Developmental Education Coordinator at Morehead State University. He plans to become a fully ordained elder in the United Methodist Church, continue his education and eventually teach theology.

About Trinity UMC
284 Cedar Rd
Mullica Hill, NJ 08062
Located in Mullica Hill, Trinity sits in the midst of a suburb with many housing developments in what was once a farming community. Trinity has expanded with the community by purchasing two parsonages and building a new church on 18 acres with the goal of adding additional classrooms and a family life center. Trinity has four worship services, one on Saturday night and three on Sunday morning with traditional and contemporary styles. Trinity offers an active youth program for grades 4-12, Sunday School for all ages, choirs, a praise band, local and foreign mission trips, small groups, a food pantry, and a summer camp.
Trinity UMC in Mullica Hill
Mailing Address
284 Cedar Rd
Mullica Hill
,
NJ
08062