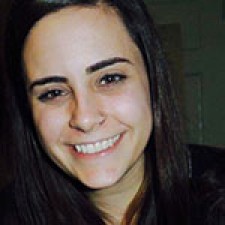 Julia Boudrye has been appointed a co-pastor at Pearson Memorial United Methodist Church.
About Julia Boudrye
Julia Boudrye is from Rockville, Md., and is currently a student at Princeton Theological Seminary.  She graduated from Roanoke College with a degree in Psychology and concentrations in Youth Parish Leadership and Neuroscience. While in school she served as a summer intern at her home congregation and participated in an interdenominational Christian ministry by leading small groups, and coordinating fellowship time. She spent the last year in California working with a small college ministry as well as serving as a youth ministry intern for a church looking to rebuild their program.
About Pearson Memorial UMC
71 Pearson Dr.
Trenton, NJ 08610
Pearson Memorial United Methodist Church is located in Hamilton Township, Mercer County. Their chimes ring out to the community every day. Ministries include Sunday school for children and adults, a kid's club, choir, monthly food pantry, VBS, flea market and bus trips. They have one traditional 10:00 a.m. worship service. Pearson Memorial supports missionaries in Alaska and Russia. Worship attendance is approximately 75. Pearson Memorial strives to be a mission-oriented church. They have several small group ministries. The congregation is very strong in its support of each other and consistently rises to support Church fund raising activities.
Pearson Memorial UMC in Hamilton
Mailing Address
71 Pearson Dr
Hamilton
,
NJ
08610