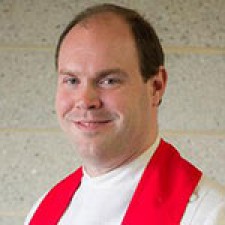 Jonathan Campbell has been appointed full-time pastor at Old First United Methodist Church in West Long Branch.
Jonathan Campbell
Jonathan Campbell is an ordained elder in the Greater New Jersey Annual Conference. He has been working at CUMAC-ECHO, a large feeding and ministry center, in Paterson as the Operations Director. Before serving at CUMAC, he served as the pastor of First and Trinity UMCs in Stony Point, N.Y. He serves the Conference as the Peace with Justice Coordinator. He enjoys preaching, teaching, and helping individuals find and deepen their faith through worship, educational opportunities, and mission. He is blessed to be the parent of three amazing boys.

About Old First UMC
197 Locust Ave
West Long Branch, NJ 07764
Old First UMC was founded in 1809 and is located in a middle to upper income community in Monmouth County, that is moderately diverse. They offer one traditional worship service with choir on Sunday, a Sunday School, two Bible studies and Wednesday morning Taize prayer circle every week. Their mission is to serve the needs of the community and congregation in an ever changing world. Ministries include a Community Supper Ministry, Family Song, UMW, soup kitchen, Women's Crafts, Toys for Tots, Transportation ministry, Family Promise, Old First UM Historical Museum, Food Pantry and is a hosting site for A Future With Hope.
Lacey UMC in Forked River
Mailing Address
PO Box 151
Forked River
,
NJ
08731