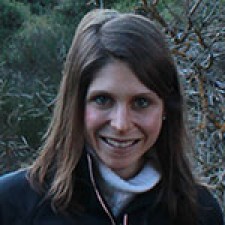 Jennifer Lewis has been appointed as a co-pastor to Neshanic United Methodist Church in Branchburg, N.J.

About Jennifer Lewis
Jennifer Lewis resides in Princeton, N.J., where she is pursuing a dual Masters of Divinity and Masters of Arts at Princeton Theological Seminary. After completing her undergraduate degree in Biblical and Theological Studies at Wheaton College in Illinois and serving in a local congregation there, she and her husband, Brandon, moved to New Zealand where they spent the last three years. During her time in the Shire, She served as the Children, Youth and Families Ministry Director of Taupo Anglican Church. She enjoys the outdoors, running, hiking, biking or exploring somewhere new. She loves cooking, culture, people's stories and spending time with Brandon.
About Neshanic UMC
301 Maple Ave
Branchburg, NJ 08853
Neshanic United Methodist Church has a long tradition of service to the community through SHIP and the 4-H Fair. Traditional Worship is at 10:30 a.m. Sunday with adult Sunday school at 9:45 a.m. and children in worship. The church holds a turkey dinner on Election Day and helps with the 4-H Fair in August. The Children's Garden of Learning is a nursery school associated with the church. The church also has a bell choir.
Neshanic UMC in Branchburg
Mailing Address
301 Maple Ave
Branchburg
,
NJ
08853