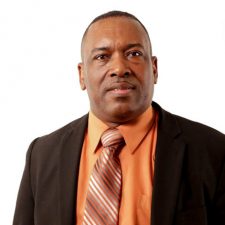 Hugo Rey has been appointed pastor at the Church of the Covenant in Jersey City and Wesley United Methodist Church in Belleville.
Hugo Rey
Hugo Rey was born in Anguilla. He served Methodist churches in Jamaica, as pastor and Circuit Superintendent. He has served churches in Plainfield, Maplewood, Irvington, Jersey City, and currently serves a church in Belleville. He led Clair Memorial to rebuild its church facility and parsonage. Currently, he serves on the Gateway North District Committee on Ministry, the Conference Committee on Ethnic Local Church Concerns, and as a candidacy and clergy mentor. He loves God and God's people. He is passionate about making new disciples, and leading congregations to greater vitality. Hugo is married to Corliss, and they have a teenage son, Hugo.
About the Church of the Covenant
1669 John F Kennedy Blvd
Jersey City, NJ 07305
Church of the Covenant UMC is a growing multi-ethnic church located in the Greenville section of Jersey City with majority of the members being Filipino. For the past six months the church had received 10 new members who joined the church by profession of faith. There are four people attending lay-servant classes this year. Covenant church support the fund raising campaign for imagine no malaria mission as their participation to the annual conference's future with hope mission. The church also support the CAUSE foundation in Jersey City. They have two small groups who meet regularly once a week and three groups in Sunday Church School. Church of the Covenant faithfully and passionately carry out the mission of our Lord Jesus Christ.
Wesley UMC in Belleville
Mailing Address
225 Washington Ave
Belleville
,
NJ
07109-3154
Church Of The Covenant UMC in Jersey City
Physical Address
1669 John F Kennedy Blvd
Jersey City
,
NJ
07305-1843
201-435-6244
Mailing Address
1669 John F Kennedy Blvd
Jersey City
,
NJ
07305-1843