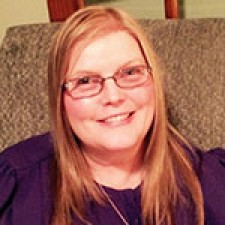 Helen L. Rainier has been appointment full-time senior pastor to Clonmell United Methodist Church.
About  Helen L. Rainier
Helen L. Rainier currently serves Stratford United Methodist Church. Her prior pastorates have included St. Paul's in Ocean Grove, The Church of the Master in Howell, St. John's in Harrisonville and Farrell and student pastorates in Buckshutem and Newcombtown in Millville. She has served as a General Conference Delegate twice and Jurisdictional Conference delegate four times. Currently she serves on the Conference Board of Ordained Ministry. In 1998 she earned her Doctor of Ministry in Church Growth and Evangelism from Asbury Theological Seminary in Kentucky.
About Clonmell UMC
516 W Broad St
Gibbstown, NJ 08027
Clonmell is an active church with a wide variety of ministries in a suburban community located near Interstate 295. There are two Sunday worship services with an average attendance of 145. The church attracts persons of all ages and has seen an increase in members joining by profession of faith. There is a growing and vibrant youth and children's ministry. In addition to the pastor, the staff consists of six part-time employees: Administrative assistant, organist, sexton, treasurer, choir director and nursery worker.
Clonmell UMC in Gibbstown
Physical Address
516 W Broad St
Gibbstown
,
NJ
08027
Mailing Address
516 W Broad St
Gibbstown
,
NJ
08027