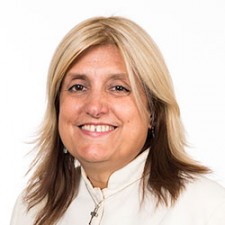 Gina Yeske has been appointed to Director of Small Groups for the United Methodist Church of Greater New Jersey
About Gina Yeske
Gina Yeske believes that ministry is mainly about relationships, our connection with God, our fellow believers, the community, and the world. She is excited to partner with pastors and laity in developing relationships through small groups and faith formation ministries. She has witnessed the transformational power of small group ministry throughout her life. Gina enjoys meeting with people and brainstorming. She loves to cook and firmly believes some of the best ministry occurs around a table. Gina graduated from Moravian Theological Seminary; her thesis focused on refreshing some of the disciple making practices of early Methodists.
About the Direct of Small Groups
The Director of Small Groups leads and inspires the growth in biblical and theological understanding of small groups, and increases the number of worshipers engaged in small groups within GNJ congregations. The Director works with the Connectional Ministries and Regional teams to ensure GNJ is recruiting and equipping transformational leaders so that we make disciples and grow vital congregations to transform the world.