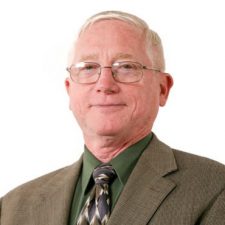 Don McMahon has been appointed to Emmaus United Methodist Church of Smithville
About Don McMahon
Donald McMahon has served churches in Cape May County and as Director of Men's Ministry at the Atlantic City Rescue Mission. He is currently serving as the interim pastor at Emmaus UMC. Enlisting in the U.S. Coast Guard at age 17, he served nearly 29 years. He has owned his own business; received his AS and BS while in the United States Coast Guard and has one year completed for his M.Div. He and his wife Carol, who have been married 40 years, have two sons with families of their own.
About Emmaus UMC of Smithville
706 E Moss Mill Rd
Galloway, NJ 08205
Emmaus UMC is celebrating its 225th year of serving Christ. There is one traditional Sunday morning service, a Tuesday evening prayer meeting and Bible study, and twice a month Friday movie night. There are two HOPE for the bereaved groups and a very successful Boy Scouts of America troop. There is children's Sunday school and a VBS that had over 90 participants last summer. UMM, UMW, and Church Mice are involved in a variety of ministries. Eight different missions are supported.
Emmaus UMC of Smithville in Galloway
Mailing Address
706 E Moss Mill Rd
Galloway
,
NJ
08205