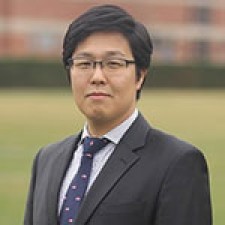 Daehyun Park has been appointed to St's Paul's United Methodist Church, Bridgeport and Centre Square Union United Methodist Church.
About Daehyun Park
Daehyun Park graduated from Methodist Theological Seminary in Seoul. He received a Master of Divinity from Drew in 2013 and is now pursuing a Master of Art in Theology at Drew. Daehyun has diverse ministerial experiences including serving as a children's minister, a youth pastor and an assistant pastor in Korean Churches and multi-ethnic congregations in the New Jersey and New York areas. In June, he will be getting married. He has a love for preaching the word of God and hopes to be helpful in making a community that God loves. Daehyun loves music and swimming.
About St Paul's UMC
7 Church St.
Bridgeport, NJ 08014
About Center Square Union UMC
2180 Centre Square Rd.
Swedesboro, NJ 08085
St. Paul's UMC and Center Square Union UMC are two small churches located in Gloucester County. Center Square Union UMC is 184 years old. Each church holds a traditional worship service on Sunday morning and on the fifth Sunday of the month they worship jointly.
St Paul's UMC in Bridgeport
Mailing Address
PO Box 133
Bridgeport
,
NJ
08014