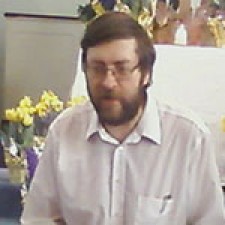 Craig Spear has been appointed to Wantage United Methodist Church in Sussex.
About Craig Spear
Craig Spear has been serving in the Vernon congregation as a lay leader for the last seven years. In that time he has served as a Local Lay Speaker, Disciple I Leader, Trustee Chairperson, and has been active in the Children's Ministries and missions of the church. He has recently finished leading a Lenten small group and currently serves as a Certified Lay Servant and Administrative Council Chair. Both he and his wife of 25 years, Anne, are active in the Emmaus Community. He attended Washington and Lee University and currently works in the healthcare field.
About Wantage UMC
199 Libertyville Rd
Sussex, NJ 07461
Wantage United Methodist Church is a congregation in rural Sussex County, the result of a merger of two former congregations (Libertyville and Colesville). The church supports a variety of missions and participates in hands-on mission including the ew Skylands Mission Depot, serving meals at Harvest House in Sussex and other hands-on missions. There is an active women's group, youth group, and people involved in Emmaus. The church will soon be building a new facility in a strategic location away from its current location.
Wantage UMC in Sussex
Mailing Address
199 Libertyville Rd
Sussex
,
NJ
07461