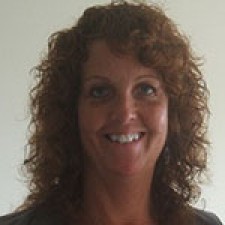 Constance Squire has been appointed to Dingman's Ferry United Methodist Church and Barryville United Methodist Church.
About Constance Squire
Constance Squire has been attending and has been supported by Dingman's Ferry UMC for over 20 years. She has been serving as an assistant to the senior pastor for the past year. She has served on numerous committees within her local church as well as being on the district church location and building committee. She is now attending Drew Seminary and is in her second year of study. She has been a part of the Red Bird Mission team and loves serving. She is married to Roy and has two sons, Dalton and Garrett.
About Dingman's Ferry UMC
72D Myck Rd
Dingmans Ferry, PA, 18328
Dingmans Ferry UMC is involved in local and regional service/outreach projects such as their food pantry, VBS, monthly free dinner, holiday food baskets, clothing giveaway, college snacks boxes, Operation Shoebox Christmas project, free senior dinner, outreach fund, CROP Walk, Red Bird Mission, nursing home ministry and collections for Safe Haven. It offers two services on Sunday, a traditional service at 9 a.m. and a blended family service at 11 a.m. and also a new Thursday night contemporary praise worship service called Thirsty Thursday. The church is also known for its service and events and its Tree of Life Nursery School is growing.
About Barryville UMC
3405 State Route 97
Barryville, NY, 12719
Barryville United Methodist Church is located along the Delaware River in rural Sullivan County, N.Y. The church has a single worship service, a women's study group, a Wednesday evening Bible study, and a strong mission outreach through its food pantry, Red Bird Mission, thrift shop, and specific ministries with New Hope Manor – a long term substance abuse rehabilitation facility. The church is a vibrant, generous congregation that reaches out to people of all ages.
Vernon UMC
Mailing Address
PO Box 345
Vernon
,
NJ
07462