Who is Eligible
Do you know of a United Methodist clergy or lay person, employed or volunteer, who
Is active in supporting, strengthening, and promoting the church's work in higher education ministries (schools, colleges, campus ministries, scholarships, Black College Fund, Africa University) at the annual conference, district, or local church level?
Offers outstanding leadership, above and beyond basic responsibilities, to help bring heightened awareness to the significance of the church's higher education ministries?
Is involved in efforts in agreement with the concerns of the Annual Conference Board of Higher Education and Campus Ministry and the Division of Higher Education of the General Board of Higher Education and Ministry.
About the Francis Asbury Award
The Francis Asbury Award is a non-monetary award given to the recipient to recognize and encourage support of higher education and campus ministries within The United Methodist Church. The award is named for Bishop Asbury who encouraged community wide ministry by building schools near churches to, as he is quoted, "…give the key of knowledge to your children, and those of the poor in the vicinity of your small towns and villages."
How to Nominate an Individual
Please send your nomination with a brief statement that supports your nominee's qualifications as a recipient of the Francis Asbury Award to: Beverly Karlovich. Deadline for nominations is February 12, 2018.
For more information, please contact: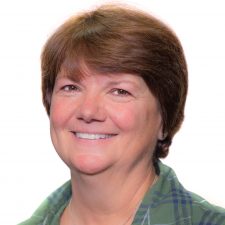 Beverly provides administrative support to our Lay Servant and Certified Minister Ministries, and the Board of Ordained Ministry. She is also responsible for all events registration and assist with special projects. Beverly enjoys designing and crocheting afghans, is a NASCAR fan, does 2000+ piece jigsaw puzzles, and loves listening and singing to all types of music.